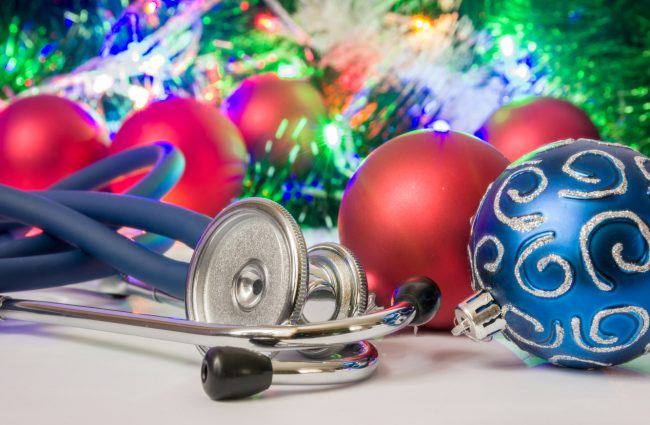 As we approach the holiday months, many healthcare organizations are gearing up for their busiest time of the year. Fortunately, locum tenens providers can significantly ease the burden on full-time physicians during the holidays, ensuring that facilities consistently have adequate coverage even when patient volume is at its highest. Here are three ways in which locum tenens providers can help your healthcare facility during the holiday season:
Prevent provider burnout.
Locum tenens providers play a key role in preventing the burnout of full-time staff, especially as staffing demands ebb and flow during seasonal shifts. As permanent physicians become physically and mentally drained from working longer hours, locum tenens providers can fill in the staffing gaps, allowing patient-to-provider ratios to remain stable. With cold and flu season ramping up, full-time staff will feel more comfortable taking vacation time during the holidays knowing that their patients will be receiving proper care in their absence.
Maintain high quality patient care.
Supplementing your workforce with locum tenens providers ensures that the quality and continuum of patient care remain uninterrupted – even during the holidays when many full-time providers may take time off. From peak flu season to COVID outbreaks across the country, locum tenens providers play a vital role in treating higher patient volumes. Taking steps to guarantee that your facility is properly staffed with locum tenens providers can make a major difference for patients seeking healthcare during the peak of the holiday season.
More efficient staffing.
Many healthcare facilities have seen the benefits of fast and efficient staffing through a locum tenens pipeline. As staffing needs evolve dramatically during the holidays, locum tenens providers will be on call to work in a variety of medical capacities, especially in specialties with the highest demand – such as emergency medicine or pulmonary care. Having access to a locum tenens workforce allows for the streamlined staffing of healthcare providers during one of the most critical times of the year.
Does Your Healthcare Facility Require Locum Tenens Coverage During the Holidays?
Are you ready to experience the benefits of a locum tenens workforce at your healthcare facility this holiday season? Contact MPLT Healthcare to get the coverage you need.