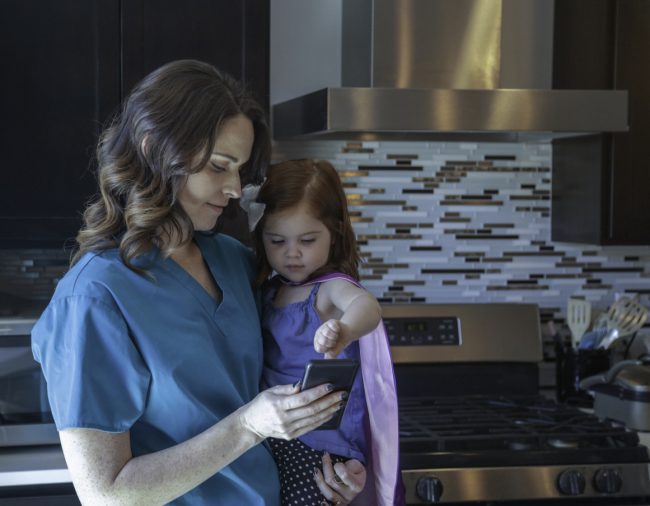 Have you found that juggling a family while working as a locum tenens provider is challenging? Whether you're new to the locum tenens field or have years of experience, you may be struggling to balance your personal and professional lives. However, with the right planning, you can pave the way for a successful career while still growing your family. Here are some tips for working as a locum tenens provider while maintaining your family life:
Establish lifestyle goals.
If you've pursued a locum tenens career for lifestyle reasons, it's important to set some goals for both your career and your personal life. For instance, are you looking to take on locum tenens jobs close to home, or would you prefer to travel and explore new places with your family? Some locum tenens employers will even accommodate bringing your family and pets with you, especially when it comes to longer travel assignments! Considering your personal circumstances and launching your locum tenens career around those lifestyle goals will allow you to select the locum tenens roles that are most suitable to both your family's needs and your own.
Take advantage of flexibility.
As a parent, the flexibility that comes with pursuing a locum tenens career can be a game-changer for maintaining a healthy work-life balance. Taking advantage of this flexibility and scheduling assignments around your familial obligations throughout the year can help you to successfully navigate both your career and your family life. Proactively managing your schedule in advance will enable you to effectively select locum tenens assignments during your preferred times of the year, such as during holidays or summer months.
Focus on saving.
Locum tenens work often yields a lucrative income, enabling providers to achieve better financial security for their families. Because locum tenens jobs offer such competitive pay rates, it's generally easy to save money or use that additional income to pay off debt such as student loans. Furthermore, locum tenens employers typically cover housing, travel, and auto expenses, so you likely won't have to incur many essential costs as a locum tenens provider. Focusing on saving at least a portion of your income can alleviate your family's financial burdens in the future and give you more financial freedom to live your best life!
It's entirely possible to work as a locum tenens provider while having a family – especially if you utilize these strategies! By establishing professional and personal priorities, you'll be well on your way to achieving a positive work-life balance.
Ready to Launch your Career as a Locum Tenens Provider?
Have you decided to become a locum tenens provider while balancing a family? Launch your career with MPLT Healthcare to start living the locum life your way!