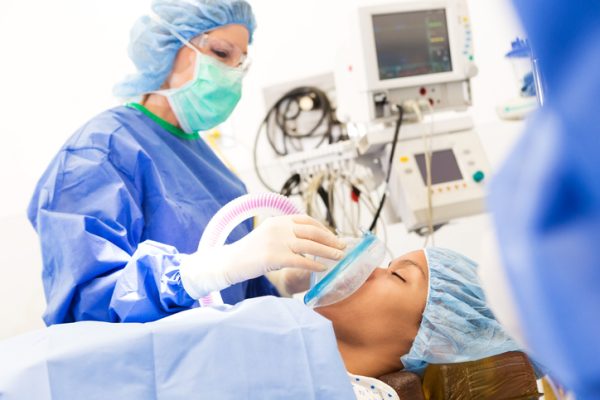 Are you a CRNA who is ready to take your career on the road? To become a successful traveling CRNA, there are some important steps to take in order to get your locum tenens career underway. As a locum tenens CRNA, you'll be assisting medical units at various facilities throughout the country with administering anesthesia services safely and effectively, playing a key role in the handling of patients both during and after surgical procedures. As you start the process of searching for locum tenens positions, here are a few important steps to keep in mind:
Earn the required credentials
To become a traveling CRNA, you must obtain a master's degree from an accredited institution and be licensed to practice in the state in which you're seeking employment. There are also many professional credentials that will enhance your marketability, including certifications from top professional industry groups and affiliations, including the American Nurses Credentialing Center (ANCC) and the National Board of Certification and Recertification for Nurse Anesthetists (NBCRNA). The more credentials you can showcase on your CV, the more marketable you will be to employers.
Get the necessary experience
Before considering becoming a locum tenens CRNA, getting on-the-ground experience as a CRNA in a variety of medical settings, especially in the realm of surgery and emergency medicine, can make you more marketable for many travel employment opportunities. Not only will full-time employment make you more qualified for travel jobs, but it will allow you to acquire professional references that will be helpful for future job applications. Being able to promote a wide range of experience will help you stand out from others in the talent pool while making you qualified for a broader degree of travel opportunities.
Work with a reputable staffing agency
One of the keys to getting your travel career started is to work with a staffing agency that can help you throughout the process. Developing a partnership with MPLT Healthcare will give you the launchpad to maximize your job search while finding opportunities that are most aligned with your qualifications and career goals. Depending on your location and facility preferences, MPLT will work closely with you to identify travel jobs that meet your professional interests while providing a fulfilling personal experience.
No matter where you are in your CRNA career, it's never too early to start preparing for the future. Taking the steps above will get you on track to build a lucrative and rewarding travel profession. Get in touch with MPLT Healthcare and learn how working with our recruiting team can help.