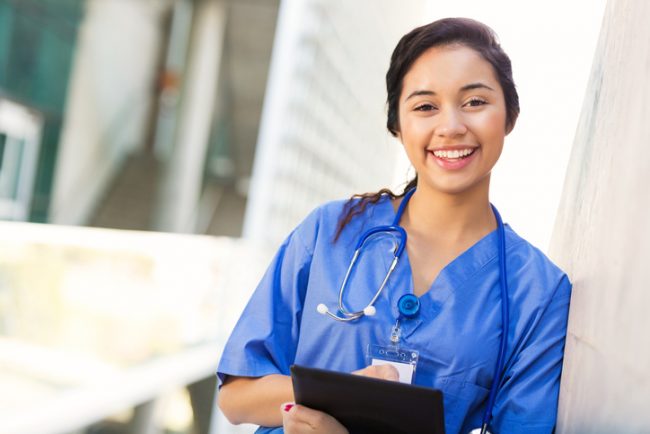 Are you a full-time physician assistant interested in rapid career growth and exciting experiences on the road? If you haven't yet considered the opportunity to become a traveling PA, this could be a great option to explore at this point in your career. In many ways, working as a traveling physician assistant can be very beneficial to your professional success, especially if you're ready for a change in your day-to-day routine and more freedom to choose your schedule. Here are some of the main benefits of becoming a traveling physician assistant:
Variety in work assignments.
As a traveling PA, you'll never be in the same job more than once. The variety of assignments can offer a much-needed reprieve from the grind of a full-time perm job, giving you a new team, work setting, and set of patients every few months. The diverse nature of locum tenens positions is appealing to many physician assistants seeking more relaxed and rewarding positions in which they can help understaffed facilities. The ability to provide patient care in a variety of healthcare environments can make work more meaningful and rewarding.
Experience.
If one of your goals is to work in more advanced, higher paying PA positions, travel PA opportunities can help you get the experience needed to enhance your resume and become more marketable. The exposure to a diverse array of healthcare practices, along with the chance to care for patients with a wide range of conditions, can significantly elevate your expertise. From improved confidence to more mentorship, your experience level will skyrocket as a travel physician assistant taking on locum tenens assignments.
Growth opportunities with MPLT.
With openings for traveling physician assistants rapidly increasing throughout the U.S., MPLT Healthcare can connect you with locum tenens PA jobs that match both your qualifications and goals. For instance, if you prefer working locum tenens positions in large hospitals, our specialized recruiters will work with you on finding assignments in these types of facilities so you can gain relevant exposure and experience in your preferred healthcare setting. Our team can help you with scheduling and location preferences as well – whether you prefer to work close to home or want to travel, or you prefer mostly weekends or longer assignments. We are prepared to work with you to get you where you want to go as a locum tenens PA.
From acquiring valuable experience to learning from the top medical professionals in the country, being open-minded to the idea of becoming a traveling physician assistant may be one of the best decisions you make this year.
Ready to get started as a locum tenens PA?
Learn how the recruiting experts at MPLT Healthcare can help you navigate your PA career. Get in touch with our team today to start exploring locum tenens PA jobs that match your qualifications and career interests.