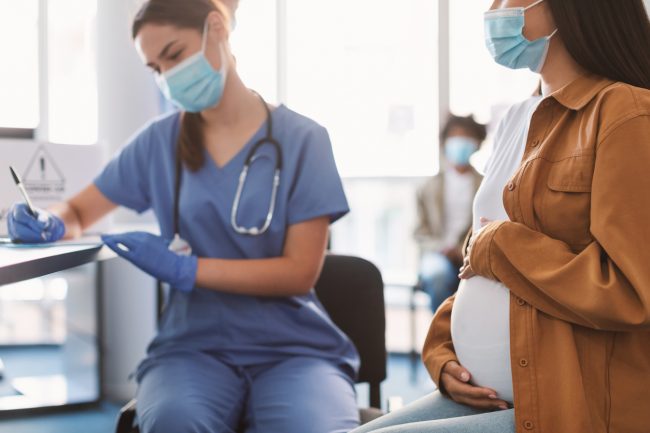 As healthcare staffing shortages continue to impact medical practices and facilities around the country, locum tenens providers are needed now more than ever. In particular, certified nurse midwives (CNMs) are increasingly being sought after by many healthcare organizations to support the work of full-time staff, as well as to handle higher patient volumes. If you're a CNM, here are some of the top reasons to pursue a locum tenens career this year:
Growing demand.
As the demand for all types of locum tenens providers continues to grow, CNMs are no exception. With the rising need for certified nurse midwives s in all sectors of healthcare comes ample locum tenens job opportunities with more competitive pay rates, better benefits packages, and greater flexibility than ever before. According to the U.S. Bureau of Labor Statistics, the job growth for CNMs is expected to increase by 31 percent in 2023, making it one of the fastest-growing locum tenens roles out there!
Variety of work experiences.
As a locum tenens certified nurse midwife, you'll have the opportunity to work within a wide range of healthcare settings across the country. Depending on your medical expertise and professional interests, you can opt to work in healthcare facilities, physician offices, or medical clinics of varying sizes. You can also choose to work in urban, suburban, or rural areas, based on your travel preferences and the types of patient populations that align most with your background and locum tenens CNM career goals.
Work-life balance.
If you're feeling burned out in your current healthcare role, working as a locum tenens certified nurse midwife can provide much-needed work-life balance, as well as a break from the fast-paced nature of a permanent healthcare position. Having the ability to choose your work schedule and locum tenens assignments will enable you to navigate your CNM career on your own terms. The freedom and flexibility of locum tenens jobs is often one of the most appealing aspects of this type of work for certified nurse midwives.
Are You Looking to Become a Locum Tenens CNM?
Are you a certified nurse midwife ready to embark on your locum tenens journey? Get in touch with MPLT Healthcare to learn more about the many benefits of living the locum life as a CNM!