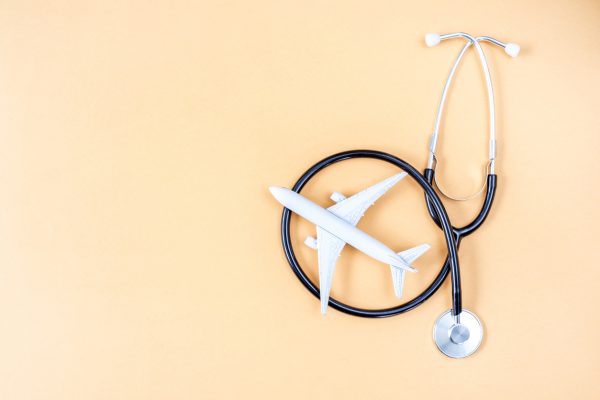 Looking for a locum staffing firm to assist with your locum tenens job search? While there are many locum tenens firms across the country to choose from, at MPLT Healthcare, we are different to the core. Our specialized team of recruiters is firmly committed to keeping up with the increasing demands of today's fast-paced healthcare landscape, delivering staffing solutions that fulfill the goals of both our providers and clients. We pride ourselves on providing an all-encompassing experience for physicians and advanced practice clinicians at every stage of the locum tenens assignment process.
As you embark on your locum tenens career, here is what distinguishes MPLT Healthcare from typical locum tenens staffing agencies:
Scheduling flexibility
If one of the major reasons you've decided to pursue a locum tenens career is to gain better control of your schedule, MPLT is the best place to start. We value flexibility and work with you on finding assignments that match your scheduling needs – offering options for full-time work in addition to locum tenens assignments, as well as occasional weekend assignments or holiday coverage. Many of our physicians and advanced practice providers opt to work with us during specific times of the year, such as holiday time or summer breaks, when they wish to travel for assignments, while others make a career out of locum tenens work. Depending on your personal schedule or travel plans, we can find job opportunities that give you the career flexibility you desire!
Variety of placement opportunities
As a trusted locum tenens staffing agency, we are committed to offering our providers a variety of placement opportunities to fit their career goals and lifestyle preferences. Our team of recruiters specializes in placing qualified physicians and advanced practice clinicians in a multitude of locum tenens roles, including locum, locum-to-perm and direct hire staff and leadership positions. Additionally, MPLT's team works closely with all candidates to place them in jobs that align best with their skills, backgrounds, specialty areas, and career goals. By receiving this type of customized guidance, you can feel comfortable that your locum assignments will provide meaningful and rewarding employment as well as the work-life balance you want as you grow your career.
Wide-ranging travel options
At MPLT, the network of clinics, practices, hospitals, and healthcare systems we work with spans across the country – giving providers the option to travel around the U.S. or take assignments locally. For physicians and advanced practice providers who are looking for locum tenens work that affords them unique travel experiences, we offer prepaid travel, transportation and accommodations, giving providers multifaceted opportunities to enjoy their travels during their locum tenens assignments. From large urban areas to smaller rural communities, we connect you with jobs in all types of regions that suit your professional and personal interests alike.
As you can see, there are many reasons to launch your locum tenens career with us. If you're ready to live the locum lifestyle, find out how MPLT can start connecting you with dozens of exciting locum tenens opportunities across the country!