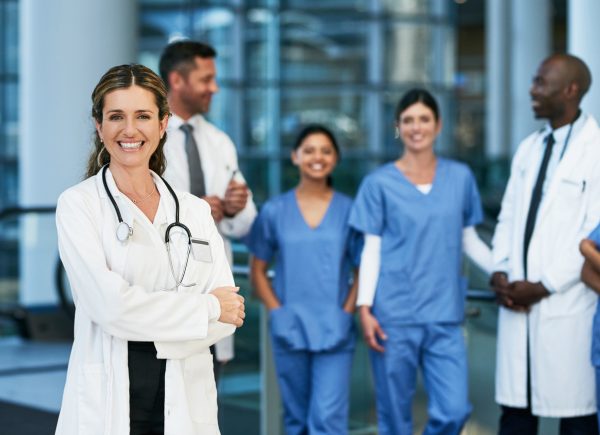 Are you a physician with plans to grow your career and expand your horizons in 2022? If you've been feeling stagnant in your current position, it may be time to explore how locum tenens opportunities can help you build your CV and make you more marketable to healthcare employers. With countless locum tenens openings across the nation, there are many reasons why pursuing locum tenens physician jobs can enhance your qualifications:
Grow your network.
The wide variety of healthcare facilities employing locum tenens providers – from small clinics to large hospitals – can provide an incredible opportunity to grow your network. Through locum tenens assignments, you'll gain exposure to a vast number of healthcare providers who can become valuable resources as you develop professionally and advance to higher roles. Many of these individuals are likely to become mentors to you on the job, as well as references for future job prospects.
Learn in a variety of healthcare settings.
By pursuing locum tenens jobs, you'll have the chance to work in a variety of healthcare settings, and most importantly, provide care to many different patient populations. For instance, working in a fast-paced urban hospital provides a much different experience than an underserved rural hospital. Taking on locum tenens assignments in varying types of facilities will ultimately make you more qualified for a broader range of employment options.
Gain valuable experience.
The experience you'll acquire in locum tenens jobs is critical to acquiring new skills and improving your qualifications. Locum tenens work will naturally allow you to gain more on-the-ground experience as you transition to new medical units every few months. Being able to highlight this experience on your CV and during interviews can set you apart from other candidates who have not worked in a locum tenens capacity.
These are just some of the many advantages that come along with a successful locum tenens career. As a physician, there are many ways locum tenens work can elevate your candidacy for full-time positions and other types of contract employment.