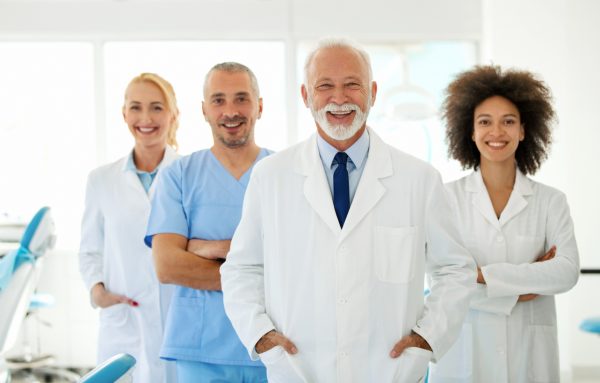 Have you considered locum tenens jobs, but thought your or retirement status would make it difficult? Well, you'd be surprised to learn there are many appealing benefits of locum tenens work for retired or semi-retired healthcare professionals. Whether you're hoping to pivot into part-time employment or simply earn a flexible income during retirement, there are many reasons why locum tenens jobs are suitable for physicians at every stage of their careers.
Here are some of the benefits of pursuing locum tenens work no matter where you are at in your career:
Freedom to travel
Many physicians who are semi-retired or fully retired aspire to  travel in their golden years. With locum tenens employment, you can continue to receive the rewarding benefits of work while enjoying travel to different destinations. One of the many benefits of locum tenens work is that you have the choice regarding where you'd like to work and your travel costs will be covered as part of the locum tenens assignment. For instance, if you've always wanted to explore the West Coast, you can opt to take locum tenens jobs only in that part of the country. The opportunity to travel while working is often a dream come true for physicians who wish to vacation while still maintaining their careers.
Less stress and burnout
For those physicians with retirement on the horizon, a locum tenens career can provide a much-needed change of pace after years of hard work and difficult schedules. If you've been experiencing burnout or stress in your current position, switching to taking on locum tenens jobs and choosing your own schedule can make work less demanding and can offer you a better sense of work-life balance. Another benefit is that in locum tenens positions, you can focus on delivering top-quality patient care without many of the responsibilities of handling managerial or administrative tasks related to a practice.
Flexibility
If you're at a point where you're craving flexibility in your career, making the pivot to locum tenens can be transformative for your personal and professional life. With the flexibility of choosing where and when you'd like to work, there are countless options to pick assignments that align with your personal scheduling and location preferences. For instance, you may decide to work locum tenens only during the summer so you can be home with family during the fall and winter months. Or, if you'd rather only take locum tenens assignments in your hometown for ease and convenience, that's an option too! When it comes to locum tenens assignments, you have control over what jobs you accept, including the types of medical facilities at which you work, where you want to go, and when you want to work.
Want to know more?
If you're ready interested in the locum life, now is a great time to get started. Get in touch with us today to learn how MPLT Healthcare can connect you with amazing locum tenens opportunities across the U.S.