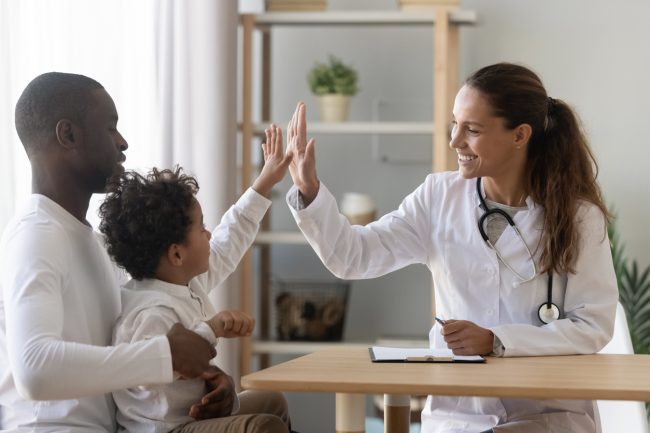 Are you an overworked healthcare professional who's ready to take more control of your career? If you're ready for a shift, it may be time to pursue locum tenens work! While there are numerous benefits of locum tenens employment, one of the most appealing aspects of this area of work is the ability to create your own schedule. Here's what you need to know about choosing your hours as a locum tenens provider: 
How Can Locum Tenens Cure Physician Burnout?
Work full-time, part-time, or occasionally
Not wanting to give up full-time hours yet? No problem! Locum tenens work gives physicians the ability to work full-time, but in a flexible capacity. Unlike the constraints of a permanent position, the locum tenens lifestyle allows you to choose what type of hours and shifts you'd like for assignments (such as days or nights only, mostly weekends, certain seasons, etc.). Whether you choose full-time, part-time, or occasional shifts on weekends or holidays, you can decide how many hours you'd like work.
Work on a seasonal basis
The beauty of locum tenens employment is that you can work during certain seasons or times of the year that are most conducive to your personal preferences. For example, a semi-retired physician may opt to work locum tenens jobs only during the winter months, when they can go down south while maintaining their healthcare career. Or, a busy parent may take locum tenens jobs only during the summer months when they have the luxury of traveling for work while taking along the entire family. Depending on your individual lifestyle and scheduling needs, locum tenens work can afford you the unique opportunity to work on a seasonal basis.
Enjoy better work-life balance
If you feel completely burned out by your full-time job, locum tenens jobs can offer you a significantly better work-life balance for many reasons. Depending on your personal circumstances, you can choose assignments as little as once per year or multiple times throughout the year, and for different lengths of time according to your preferences. For instance, if you prefer to work only on weekdays and have your weekends off, a locum tenens recruiter can help you identify assignments that specifically match your scheduling preferences.
Looking for a lifestyle that affords freedom, premium pay rates, and flexibility? It's time to experience all the benefits offered by the exciting world of locum tenens assignments!
Ready to Escape Burnout?
Get in touch with MPLT Healthcare and let our experienced recruiters help you launch your locum tenens career and live the locum life!