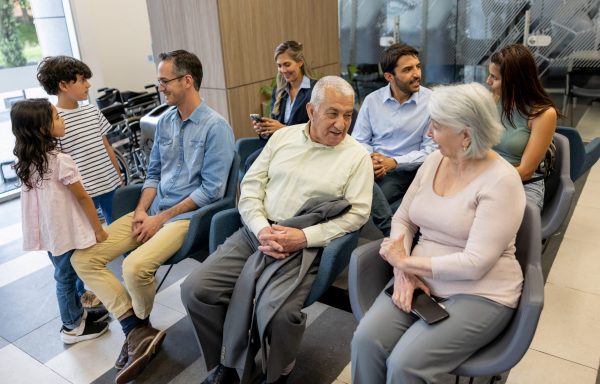 Locum tenens providers work in various healthcare settings, often encountering a wide array of facilities, patient populations, and healthcare practices each year. Because of the nature of locum tenens work, it's become increasingly important for providers to have a strong sense of cultural competence when working alongside other practitioners, as well as when treating patients. According to the CDC, cultural competence consists of a set of behaviors, attitudes, and policies that come together in a system, agency, or among professionals that enable effective work in cross-cultural situations. Here are some reasons why cultural competence is vital to locum tenens work:
Working in varying healthcare environments.
With every locum tenens job, you'll be expected to adapt and apply your skills to a new healthcare environment. Because every facility has its own set of practices, guidelines, and expectations, it's essential that you are mindful of how different providers deliver patient care. The cultural backgrounds of healthcare teams can vary greatly depending on where an assignment is located, such as a suburban area or an inner-city urban area. Your ability to work alongside providers of different ethnicities and socioeconomic backgrounds will be important for each successful locum tenens transition.
Treating different patient populations.
As a locum tenens provider, it's critical to be aware of the many disparities that exist in healthcare – particularly when it comes to healthcare access among different patient populations. Having a firm understanding of cultural competence allows you to be mindful of these differences and provide the same quality of care to every patient population served – regardless of cultural backgrounds. By educating yourself about the types of inequalities in healthcare, such as limited primary care services or public health crises among certain patient subgroups, you can play a role in reducing these disparities among diverse patient populations.
Embracing diversity.
There's perhaps nothing more important than embracing diversity when working as a locum tenens provider. Bringing an open mind to working with practitioners of all cultural backgrounds, as well as treating patients from socioeconomic backgrounds of all kinds, can dramatically shape your locum tenens experience. The more accepting you are of cultural differences, the more gratifying your locum tenens work will become over time.
Remember, it's your responsibility to apply a strong sense of cultural competence to every healthcare situation. In doing so, you'll experience more fulfillment and satisfaction as a locum tenens provider, all while providing excellent healthcare to patients.
Ready to Live the Locum Life?
Are you ready to expand your search for locum tenens job opportunities? Contact MPLT Healthcare and let us connect you with many exciting locum tenens jobs across the country!