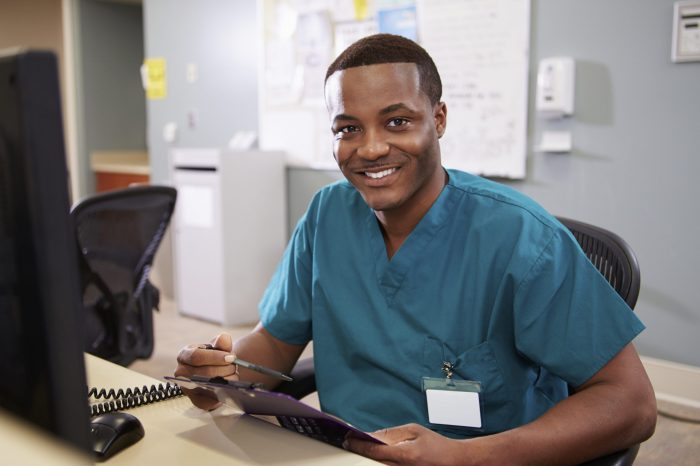 Are you a nurse practitioner gearing up for your first locum tenens assignment? It's normal to feel a bit nervous and unsure of what to expect. While the nature of your work as a locum tenens provider won't change drastically from that of your former job, your day-to-day routine will be different than what you may be used to in a full-time position. While each locum tenens assignment varies to an extent, here's generally what you can expect during a typical day as a locum tenens NP:
Getting acclimated with the facility.
During your first couple weeks on an assignment, you'll need to get acclimated with your new facility's systems, standards and protocols. Many facilities offer an initial orientation for locum tenens nurse practitioners as they become familiar with their roles and medical units. Once fully trained, locum tenens NPs can begin performing the duties of most full-time nurse practitioners in the realm of patient care and recordkeeping.
Direct contact with many patients.
Because of the vital role of locum tenens providers in filling staffing needs in hospitals and clinics across the country, locum tenens nurse practitioners are expected to cover major gaps in patient care. Patient care may involve a variety of tasks each day, including prescribing medications, diagnosing illnesses and facilitating treatments. Many locum tenens nurse practitioners see a full load of patients on any given day, making them an integral part of many medical units experiencing physician shortages or unexpected vacancies.
Different types of caseloads.
It's common for nurse practitioners to take on a multitude of patient cases during locum tenens assignments. Depending on their individual credentials and skillsets, nurse practitioners are given many types of patient cases within their scope of practice and comfort level. As they navigate patient caseloads, locum tenens NPs are expected to document all issues and problems regarding patient care and management. Regular documentation protects them from any claims that may be made throughout the course of their assignments.
While locum tenens NP jobs are certainly different than full-time roles, they're often a refreshing experience. Many nurse practitioners welcome the changes a locum tenens assignment brings, allowing them to gain exposure to new patient populations and healthcare facilities.
Are you looking for locum tenens NP opportunities?
Get in touch with MPLT Healthcare and explore locum tenens NP job options with us!