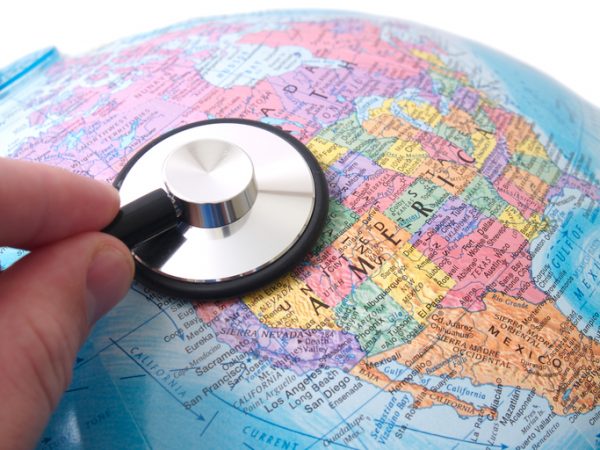 Have you heard conflicting opinions about locum tenens careers, leaving you hesitant to consider locum tenens work for yourself? While there are benefits and drawbacks to any career choice, the locum tenens field has earned a reputation for providing physicians with life-changing experiences for a good reason. Whatever you've heard, it's best to fully educate yourself about what locum tenens work has to offer. Here are some of the factors that make locum tenens careers a unique and fulfilling choice for healthcare providers:
A sense of
fulfillment
If you're like many providers, you likely entered the medical field to make an impact on the lives of others. In the locum tenens field, you can experience greater fulfillment both on a personal and professional level, as you'll be able to focus the bulk of your energy and time specifically on patient care – rather than administrative or operational duties. The freedom to choose which types of facilities and patient populations you wish to work with will result in a more gratifying career journey. In addition to this freedom that locum tenens work can offer, you will have more control over your schedule. This can allow you to have more time for family or personal pursuits while still having an interesting and fulfilling career in healthcare.
Travel opportunities
If it seems like it's been years since you've gone on a vacation, locum tenens offers the best balance of work and play. For tired physicians who wish they had more time to travel, locum tenens can be a game-changer. Whether your goal is to go on a two-week getaway or embark on an extended stay for a few months, there are locum tenens positions that match your travel preferences, allowing you to visit new locations around the country while funding your adventures through the type of work you are most interesting in doing. Some assignments even allow for you to bring your family along, so make the most of this chance to travel and seek new experiences through a locum tenens career.
Beat the burnout
Have you felt absolutely burnt out at your current job? The locum tenens lifestyle could be the key to regaining your physical and mental health. The nature of locum tenens assignments allows overworked physicians to achieve an improved work-life balance, giving them the ability to choose their job location, facility and practice area and allowing time to rest and recharge. Rather than be bound to the same schedule and demands every day, the change of pace can be a major driver to improving your quality of life. With the flexibility to choose your own schedule and which assignments, locum tenens work lets you take back control and have the time you need for your own health.
The locum tenens lifestyle can certainly improve your career satisfaction and elevate your life in many ways, all while taking advantage of premium pay rates. Taking into account the factors above will help you make the best decision for your personal and professional goals.
Interesting in locum tenens career opportunities?
Connect with our expert locum tenens recruiters to learn more about the locums life and the many  locum tenens job opportunities we offer across the U.S.