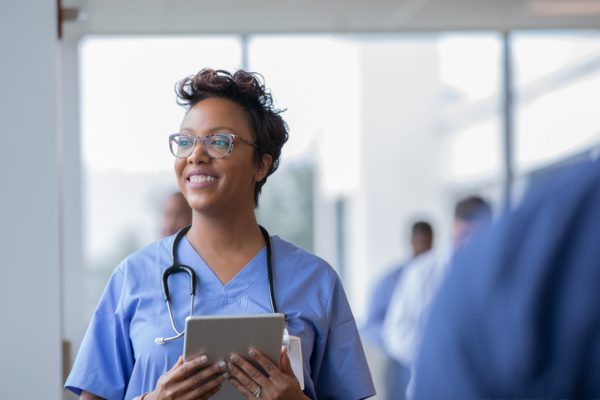 One of the most unique aspects of the locum tenens field is the ability to travel around the country for assignments. However, many locum tenens providers don't realize the enormous value that traveling for work can provide in enhancing their skillsets and elevating their potential to advance in the healthcare field. Maximizing travel experiences at different facilities through locum tenens jobs is one of the most important ways healthcare professionals can grow their careers and professional networks.
Here are some of the reasons why opting to travel to
a variety of
healthcare organizations
for locum tenens assignments can help you improve
 your skillset: 
Experience
By working at different facilities, you will gain exposure to a greater degree of medical specialties and settings, ultimately enhancing your range of professional expertise and making yourself more competitive as a locum tenens provider. Depending on the type of experience you're hoping to obtain, you can seek a locum tenens assignment that allows you to work in a facility that specializes in a certain practice area, such as oncology or pulmonary care. Having the opportunity to expose yourself to new areas of interest, especially if you're new to locum tenens work, will help to determine what types of positions are most appealing to you.
Mentorship
The opportunity to work within different medical units provides valuable outlets to learn from countless experienced medical professionals, many of which could become lifelong mentors throughout your career. Building meaningful relationships with healthcare leaders can be a game-changer in helping you grow your knowledgebase and elevate your own expertise. Mentors will also play a role in helping you expand your network, potentially opening doors to new employment opportunities and professional growth.
Increased Marketability
It's no surprise that one of the most common reasons why physicians pursue locum tenens work is to become more marketable for full-time employment. Taking assignments at various types of facilities across the country, such as rural practices or large urban healthcare centers, will show you've developed critical skills needed in the healthcare field such as adaptability and emotional intelligence, and that you have successfully worked with many medical teams in a multitude of healthcare settings. Being able to demonstrate the skills you've acquired from these experiences will ultimately make you more attractive to employers, setting you apart from other physicians in the candidate pool.
Ready to get started?
As a locum tenens provider, working at a variety of facilities will allow you to engage in professional development while maintaining employment. Learn how MPLT Healthcare can help you find new locum tenens opportunities across the U.S. or near where you live!