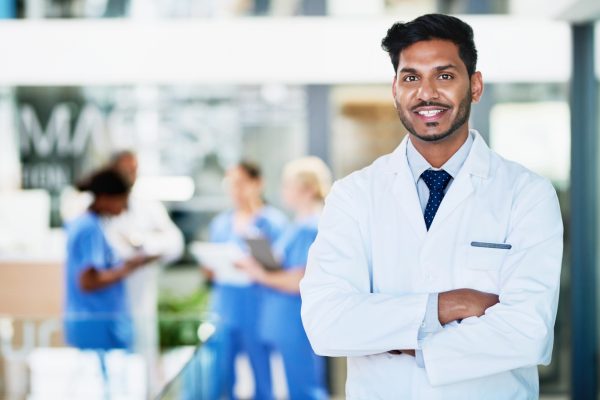 Does a schedule of working fewer hours in the summer and longer hours in the fall appeal to you? Maybe you simply want the freedom to choose your own schedule? As a full-time physician, you may feel locked into a grueling schedule that provides limited flexibility. Locum tenens work is a wonderful alternative to permanent employment, giving providers the option to choose their schedule and duration of assignments. Here are some of the ways in which a locum tenens career can give you more control over your time:
Opportunity to work on a seasonal or intermittent basis. 
Many physicians choose to leave their permanent jobs for locum tenens work because they prefer to work seasonally or during intermittent periods throughout the year. Additionally, locum tenens offers providers the flexibility to choose how many hours per week or month they'd like to work by agreeing to assignments that fit their schedules. Locum tenens is an especially appealing option for semi-retired physicians who wish to dial down their schedules. On the flip side, locum tenens is also a great option for recent medical graduates who can use locum tenens shifts to supplement their full-time income and pay down student loan debt. Whatever your situation, locum tenens work provides a flexible option for those who want more control over their schedules.
Reduced stress. 
If you find yourself in need of a break from your fast-paced career, locum tenens can be far less stressful option than a typical full-time position. Because locum tenens assignments don't involve the same managerial or administrative duties as many permanent positions, you'll have more time and energy to spend caring for patients and pursuing your own interests. This can be a wonderful benefit of locum tenens work, as many providers experience greater fulfillment with this change in their day-to-day work routines.
Improved work-life balance.
If you're like many physicians, you likely struggle with achieving a healthy work-life balance. Becoming a locum tenens physician allows you to choose when you'd like to work and when you'd like to take time off. For example, if you enjoy traveling with your family during the summer, you may opt to take locum tenens jobs only during the fall or winter months. Depending on your lifestyle, you can formulate a locum tenens schedule according to your personal preferences and commitments. Many physicians experience significantly better work-life balance as a result of the freedom and flexibility that comes along with the locum tenens lifestyle.
From less stress to an improved quality of life, these are just some of the reasons to explore a shift to locum tenens work. No matter where you are in your healthcare career, it's never too early or late to embrace the locums lifestyle!
Ready to embark on your locum tenens journey?
Get in touch to learn how MPLT Healthcare can connect you with exciting locum tenens employment opportunities across the U.S.