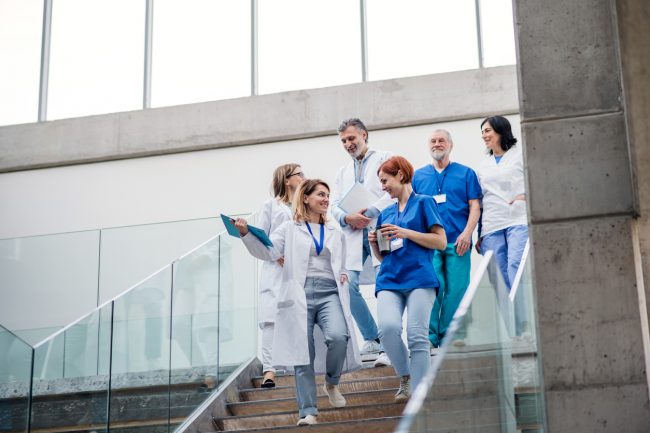 Are you an advanced practice provider ready to explore locum tenens opportunities? With demand for locum tenens providers higher than ever, advanced practice practitioners have become a top priority for many healthcare facilities. Nurse practitioners (NPs), physician assistants (PAs), midwives, and certified registered nurse anesthetists (CRNAs) are all being recruited by healthcare facilities to assist in meeting patient demand and fulfill staffing vacancies. If you're an advanced practice provider, here's what you can expect from locum tenens employment moving forward:
The Future Looks Bright for Advanced Practice Locum Tenens Providers
Continuing provider shortages
Provider shortages continue to persist within the healthcare industry, creating a growing need for locum tenens providers in many areas of medicine. As a provider in advanced practice, you'll be a competitive candidate for many types of facilities, from small clinics to large hospitals. From salary negotiation to choosing your preferred assignment locations and shifts, you can expect to call the shots throughout your locum tenens career.
Increased demand for certain specialties
Many healthcare employers will continue to hire locum tenens providers to fulfill specialized practice areas within their facilities. In particular, certain specialties – such as pulmonology, oncology, and cardiology – are in great need of nurse practitioners, physician assistants, and CRNAs to supplement units that see high demand. Advanced practice locum tenens providers will also be needed for surgical specialties, especially as many facilities have resumed elective surgical procedures since the COVID-19 pandemic. Midwives are in increasing demand for OB units as well, and the trend is expected to continue.
Shift to telehealth models
With the telehealth model becoming more popular across the healthcare landscape, facilities frequently need providers to deliver care through telehealth means. NPs and PAs are especially in demand to fulfill telehealth roles in providing care to patients with a wide range of conditions. Staffing of NPs and PAs has become even more important for supporting existing teams while ensuring the delivery of high-quality patient care.
As healthcare facilities work to meet growing patient demands, locum tenens providers in advanced practice areas of medicine will continue to fill vital staffing roles while working alongside full-time physicians in various departments. This demand means job security, as well as a wealth of opportunities for providers looking to get into locum tenens work.
Ready to Start Living the Locum Life?
Are you an advanced practice provider looking for locum tenens opportunities? Get in touch with MPLT Healthcare and start living the locum life!