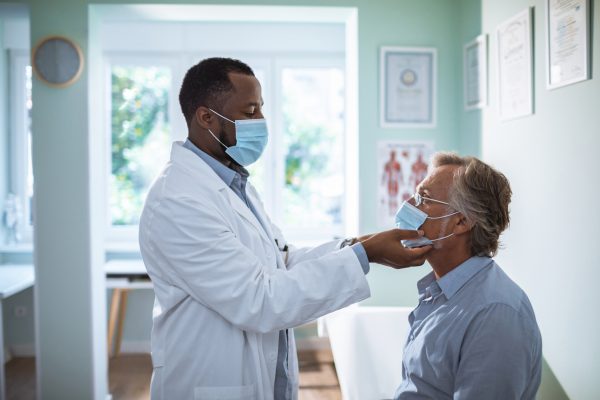 One of the first questions physicians and advanced practice clinicians ask when considering locum tenens work is whether it's really worthwhile to jump from a practice or hospital and go into locum assignments. The good news is that while some aspects of the job are different for locum tenens work, it can be just as lucrative, in addition to many other benefits beyond the salary.
Choosing a reputable locum tenens staffing partner can help you get connected with a recruiter who will guide you toward getting the most out of your assignments and achieving your personal goals. As you embark on your locum journey, these things can help you get the most out of the experience:
Flexibility
Being flexible is always a good trait, but it is especially helpful when it comes to locum tenens work. If you are willing to take a variety of shifts, aren't picky about location, or you're willing work over weekends or holidays, you will have a wide variety of assignments available to you at premium rates. While some providers prefer to stay near home or want to work near popular urban locations, it can take longer to find an assignment that matches what you want. However, those who are willing to travel or work in more remote and rural areas will find locums jobs very quickly as there is such high demand for many specialties in these locations.
Specialty
Your specialty can make a big difference when it comes to getting locum tenens work as well. While physicians of all specialties are needed throughout the country, some specialties are in even higher demand. Psychiatrists, for example, are highly sought after, so many locum tenens jobs offer excellent pay for these assignments. Your specialty, as well as the flexibility to do certain types of work within your specialty, can help you get the jobs you are looking for more quickly and at higher pay rates. Leveraging your skills and experience to take call in certain types of hospitals and clinics will help you get the most out of your assignments.
Attitude
Locum tenens work can be a true adventure. When you travel to a new facility, perhaps in a new city, you have the chance to explore and learn in a completely new setting. Approaching all of this with a positive and open attitude will go a long way. Not only will you be ready to take on each day's challenges, provide care to the patients who need you, and work alongside the staff who need you too, but you will also be the kind of person who is asked to return to that facility or take on longer assignments. Some locum jobs can lead to extensions, regularly recurring assignments, or even to permanent jobs. Your positive attitude will help you make the most of your time there and may bring you even more opportunities.
Are you ready to live the locum life?
Get started with MPLT Healthcare and let our experienced recruiters match you with the locum tenens assignments you want most!