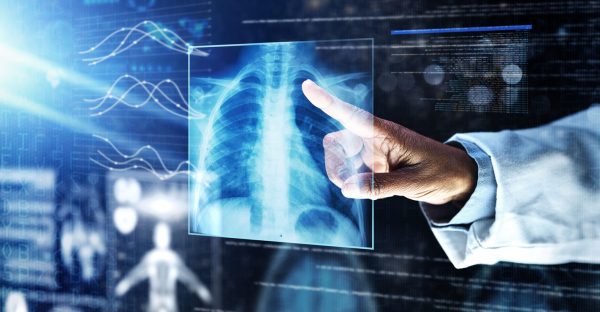 As cancer rates continue rising in the U.S., the need for radiologists has continued to grow at a rapid rate. This has resulted in an increased demand for locum tenens providers in the radiology field at all types of facilities, including medical imaging offices, physician practices, and large hospitals. In fact, because of screening delays due to the COVID-19 pandemic, the American College of Surgeons has reported a projected increase in cancer cases that could have been caught earlier with screening. With increasing cancer rates comes the need for more radiology and imaging services, resulting in an ever-growing demand for locum tenens radiologists in the following specialties:
Diagnostic radiology.
As one of the most common forms of radiology, diagnostic radiologists are responsible for diagnosing and treating cancer. Diagnostic radiologists must have five years of medical training, as well as four years of radiology training. Locum tenens providers are increasingly needed in all subspecialties of diagnostic radiology, including pain medicine, pediatric radiology, and vascular and interventional radiology, just to name a few.
Radiation oncology.
With cancer centers across the country experiencing ongoing staffing shortages, there's an increasing need for locum tenens radiation oncologists to fill vacancies and take on additional roles to meet high patient volumes. These providers work in all types of cancer facilities and often have subspecialties in palliative care and pain medicine. Radiation oncologists must have at least one year of general clinical work, as well as four years of formal radiation oncology training.
Interventional radiology.
Physicians specializing in interventional radiology perform minimally invasive procedures to diagnosis and treat various diseases. Interventional radiologists work alongside doctors as part of a patient's treatment team, identifying the best non-invasive solutions to prevent the need for potentially high-risk surgeries or hospitalization. Interventional radiologists have at least three years of training in diagnostic radiology and two years of interventional radiology.
Looking for a Locum Tenens Radiologist?
Locum tenens radiologists will remain a vital part of all healthcare teams, especially as both staffing needs and cancer rates rise. If your facility would benefit from locum tenens recruiting services, get in touch with MPLT Healthcare and let us help you secure the best radiology candidates for your organization.