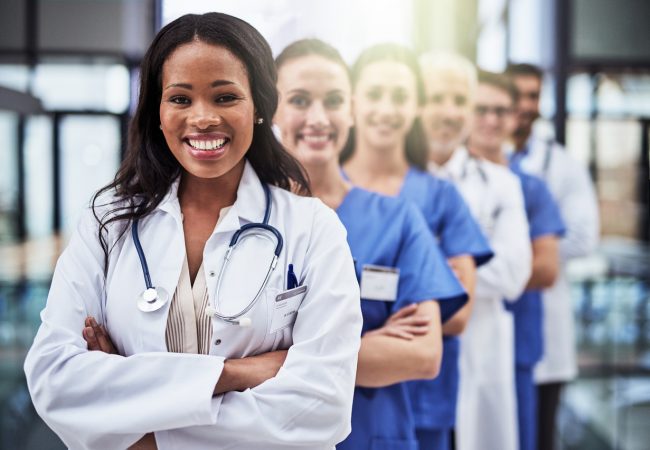 Have you considered hiring locum tenens providers at your healthcare organization, but still have hesitations about making the leap? Locum tenens providers can be instrumental to the ongoing success of many organizations, especially as staffing challenges become more prevalent within the healthcare industry. Here are some of the most transformative benefits of a locum tenens workforce for any healthcare facility:
Fast and effective staffing.
When a facility is in desperate need of staffing, there's almost no better option than hiring locum tenens providers. This is the most effective short-term staffing strategy for healthcare employers that require further support but can't make the investment that comes with hiring additional full-time providers. Most importantly, locum tenens providers can be sourced very quickly with minimal lead time. This allows healthcare facilities to maintain consistent productivity without compromising patient care.
Preventing physician burnout.
When full-time physicians are overworked, burnout can lead to detrimental effects on every aspect of a healthcare facility. Locum tenens providers support full-time healthcare staff by taking on patient caseloads and filling vacancies, which prevents permanent staff from becoming overburdened. This not only improves internal efficiencies, but also reduces staff turnover and improves morale within the healthcare facility as a whole. When full-time staff feel supported by locum tenens providers, they will naturally perform their jobs with more motivation, productivity, and competence – it's a win-win for any healthcare organization!
Keeping patients satisfied.
When staffing suffers, so does patient satisfaction. The happiest and most satisfied patients are those who feel their healthcare is being prioritized. Locum tenens providers fill a vital role in caring for patients when their usual healthcare providers are unable to fill these roles due to varying circumstances (i.e., medical leave, vacations, holidays, etc.). Supplementing a full-time team with locum tenens providers will ensure that healthcare facilities are equipped to provide unwavering, top-notch care to patients all year round.
Is Your Hospital or Healthcare Facility Ready to Benefit From a Locum Tenens Workforce?
If you're ready to experience the benefits of a locum tenens workforce at your healthcare facility, contact MPLT Healthcare to learn about our wide range of healthcare recruiting services and get the coverage you need.