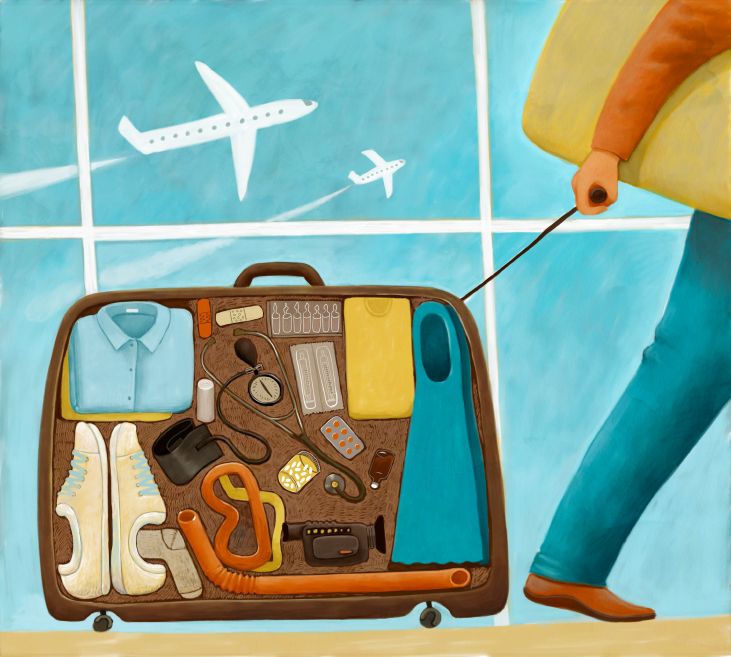 As a locum tenens provider, you may be so committed to helping your patients that you fail to prioritize your own health. What you may be forgetting is neglecting your health can have damaging effects on your personal life, as well as your healthcare career. If you've ever flown on an airplane, you've heard the safety instruction "put your own oxygen mask on before assisting others." This is especially true for healthcare professionals working long hours in fast-moving hospital settings. Without your health, it is impossible to be of service to your patients and teammates during locum tenens assignments.
Take note of these three simple, yet important, tips for staying healthy during your locum tenens assignments:
Establish daily rituals.
Even though your work schedule may change from week to week, establishing some daily rituals will help you maintain optimal physical and mental health. For example, many locum tenens physicians and advanced practice clinicians find that 15 minutes of meditation per day helps them to recenter their focus and reduce their stress levels. Another type of ritual may involve a 30-minute run or yoga session. Incorporating healthy practices into your life daily is one of the easiest and most effective ways to achieve your best health.
Get enough sleep.
Between your work schedule and exploring a new city, you may be tempted to go to bed late. However, it's imperative for preventing illness that you get at least eight hours of sleep each day. Whether you're working 9 to 5 or overnight shifts, make sure you get into a sleeping pattern that allows you to relax and rejuvenate. The more rested you are, the more energized and happy you'll be at work and during your free time.
Practice self-care.
In addition to the obvious factors of eating healthy and exercising, it's important to know your limits and take time for yourself. This means you should avoid overbooking yourself with social outings or professional commitments so you are able to recharge. On your assignments, make time to engage in hobbies such as reading or writing, or coffee dates with friends. Engaging in activities you enjoy will help you maintain a healthy work-life balance and enhance your locum tenens experience.
Remember, your health is your greatest asset. The more you prioritize your health, the more you will be able to do and achieve during your locum tenens assignments.