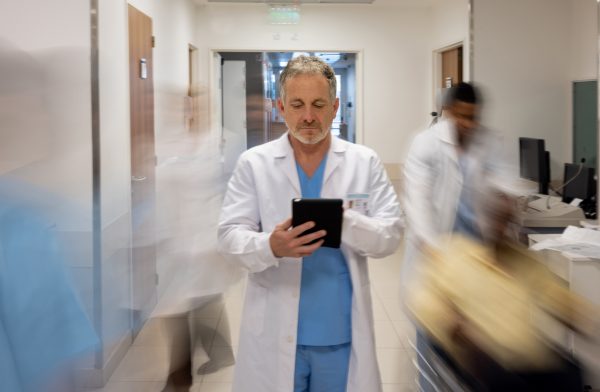 If your healthcare facility is facing physician staffing shortages, your full-time staff and patients alike may be negatively affected. Fortunately, working with a locum tenens staffing agency to add temporary physicians to your team can help your facility maintain a high patient volume without compromising the quality of care. Here are some of the ways in which a locum tenens workforce can effectively combat physician shortages at your healthcare facility:
Flexible staffing.
As staffing needs fluctuate, locum tenens hiring allows for the flexible staffing of physicians on an as-needed basis. Therefore, if your facility is experiencing a temporary shortage of physicians, a locum tenens firm can work specifically on securing providers for a set timeframe. Whether you're in need of providers who specialize in a specific area of medicine, or only need the extra hands during a specific time of the year, hiring through locum tenens prevents shortages by providing flexible staffing solutions that align with your facility's specific needs.
Credentialing process.
The process of vetting qualified locum tenens providers can be rather extensive, often requiring significant amounts of time and financial resources. When your facility is in the midst of a physician shortage, a locum tenens staffing firm can expedite the credentialing process so you're able to fill open positions in the quickest amount of time. Utilizing a locum tenens staffing firm to perform credentialing procedures will help you eliminate any issues that may delay the onboarding of new providers. A locum tenens staffing agency will collect and verify all necessary information from candidates, enabling you to feel confident that your locum tenens providers are fully qualified and licensed to practice at your facility.
Improved morale.
If you're dealing with a physician shortage, it's paramount to retain the full-time physicians you currently have on your staff. Supporting your full-time staff with locum tenens providers can significantly improve morale throughout your organization, reducing burnout for your full-time physicians and creating a more collaborative atmosphere for your entire staff. This will ultimately allow for an elevated patient experience, all while improving staff retention and satisfaction amongst your facility's team as a whole.
Need to Hire Locum Tenens Providers?
Are you ready to partner with a trusted locum tenens staffing firm that cares about your facility's needs? Get in touch with MPLT Healthcare to learn how our locum tenens staffing solutions can help your facility maintain coverage all year round!