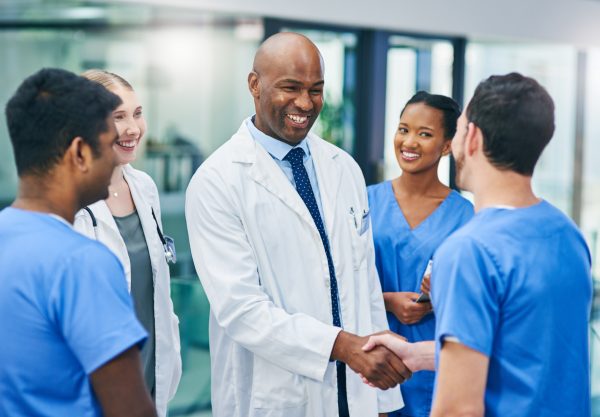 Does your healthcare facility employ locum tenens physicians? If so, it's important to consistently evaluate your onboarding process and how it can be improved. Though locum tenens providers are temporary staff, they still require proper introductory training as they become acclimated with your healthcare facility. Here are three top tips for improving your locum tenens onboarding process:
Handle logistics ahead of time.
Rather than use onboarding to take care of administrative logistics, it's much better to handle these matters ahead of time. Having locum tenens staff complete paperwork and other forms in advance will allow you to focus on facility tours and hands-on educational training so your new providers can hit the ground running. This will also make onboarding procedures more efficient and productive, as your locum tenens staff won't be bogged down signing papers and dealing with human resource matters.
Implement a short and effective orientation program.
When it comes to onboarding locum tenens providers, there's no need to have a lengthy and drawn-out orientation. In fact, a shorter program (such as a half-day session) can be just as effective when it comes to completing necessary introductions and trainings. What's most important about onboarding programs is to tailor sessions around your locum tenens providers' needs. For instance, some providers will only need to visit and learn about certain units of your healthcare facility, such as the operating room or emergency department. Customizing onboarding sessions for your locum tenens providers will ensure they get the most out of their orientation.
Provide training on equipment and software.
It's important to remember that many locum tenens providers will be using your facility's specific equipment and software for the first time. Including equipment and software training will ensure that new locum tenens providers feel comfortable operating the various tools and resources required to deliver excellent patient care. From EHR software to patient databases, training and education will provide your locum tenens team with the confidence and knowledge they need to excel at your organization!
By using these practices, you can better streamline your onboarding process and improve the overall experience for your new locum tenens providers!
Are You Ready to Hire New Locum Tenens Providers?
Is your facility in need of locum tenens coverage? Get in touch with MPLT Healthcare and learn how our specialized healthcare staffing solutions can help solve your staffing woes.