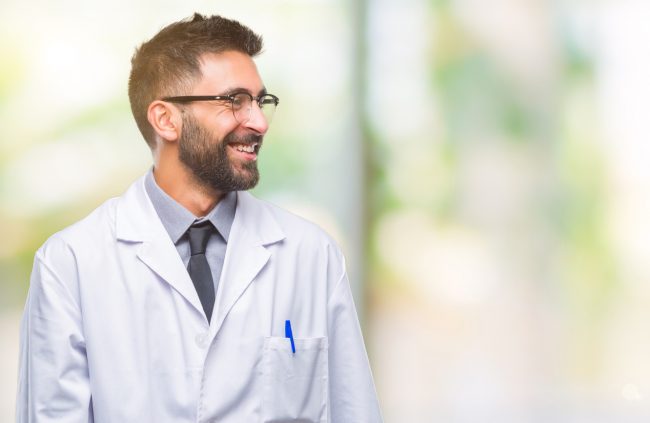 Are you looking for locum tenens work, but wondering what areas of medicine need the most locum tenens physicians? With a growing shortage of providers in many medical settings, locum tenens physicians are being sought after at all types of facilities. As you consider different assignments, here are some areas in which locum tenens providers are currently in high demand:
In-Demand Specialties for Locum Tenens Jobs:
Pulmonology
If there's one area of medicine that's grown dramatically due to the COVID-19 pandemic, it's pulmonology. With those affected by this disease experiencing mild to severe respiratory issues, facilities have been forced to increase pulmonary management in treating a growing number of conditions in patients not just with acute COVID-19 cases, but those addressing the long term affects as well. Locum tenens providers with experience in pulmonary critical care have a vast degree of job options in this realm, especially when it comes to locum tenens assignment location, shift schedule and pay.
Anesthesiology
The specialized nature of anesthesiology makes it one of the most in-demand areas of locum tenens work. One of the most appealing aspects of anesthesiology is its flexibility and wide range of opportunities, as locum tenens providers in this specialty can easily transition into assignments at a wide variety of facilities. Because of the high demand, anesthesiology locum tenens jobs also offer competitive salaries or pay rates, varying based on location, facility and shift schedule.
Emergency Medicine
Across the country, emergency medicine has continued to be one of the fastest-growing areas for locum tenens physicians. With physician shortages in emergency departments at many hospitals, locum tenens providers with emergency medicine experience are needed to fill in the staffing gaps to allow facilities to maintain patient volume, especially during times of the year when staffing levels are at their lowest (such as holiday time or flu season). Now, with emergency departments seeing surges in some areas due to the pandemic, locum tenens physicians are essential in ensuring patients are being treated promptly without compromise.
Psychiatry
Locum tenens psychiatrists have been in very high demand for some time and that has only increased with the changes our healthcare system has undergone during the pandemic. The shortage of locum tenens mental health professionals has created a market where locum tenens psychiatrists can expect high salaries or premium pay rates, as well as the ability to choose from many desirable assignments. The available locum tenens psychiatry jobs offer psychiatry professionals a wide variety of choices when it comes to specialization as well, with jobs available in adult, geriatric, adolescent, and general psychiatry.
Whether you're a provider with experience in one of the specialties above or have expertise in another area of medicine, there are countless locum tenens jobs to explore. Educating yourself about the options and benefits of locum tenens work is the first place to start and we are here to answer your questions.
What are you waiting for? Learn how MPLT Healthcare can connect you with dozens of locum tenens employment opportunities in your area of expertise.