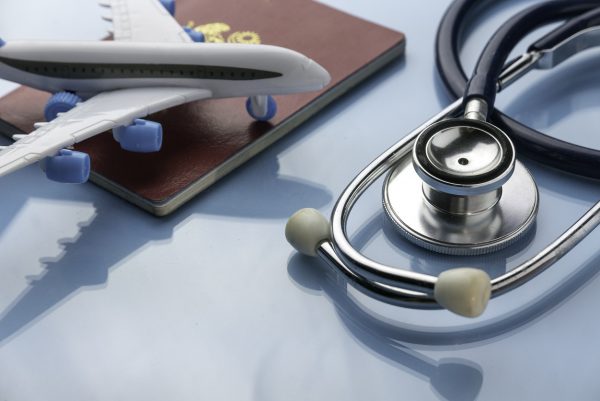 Are you a physician who's tired of working at the same facility every day? Despite what many people may think, there are travel jobs offered in a wide range of healthcare specialties. As a healthcare provider, you may be excited to learn that you can take your expertise on the road to care for patients in all parts of the country. These jobs – which fall under the locum tenens realm – can provide rewarding and high-paying opportunities. Here are some medical specialties with a growing number of locum tenens job openings:
Surgery
With surgeries being at the forefront of all types of medical procedures and treatments, surgeons are in higher demand than ever before. The locum tenens field offers ample opportunities for surgeons who are looking to perform operations in a wider variety of facilities and healthcare settings. Surgeons who are board certified, licensed, and experienced are highly marketable for most general surgery locum tenens positions, which offer some of the most competitive pay rates in the field.
Gastroenterology
For gastroenterologists who want to work less hours and make more money, a locum tenens position can be a dream come true! Locum tenens gastroenterologists have the option to consolidate their work schedules, working for only a few weeks at a time, giving them more quality time off to spend with their family, friends, or even just themselves. The ability to fully control and manage your schedule through locum tenens work allows for an optimal work-life balance, which is essential for many gastroenterologists who spend much of their time performing in-depth procedures and surgeries.
Oncology
With cancer rates on the rise every year, the need for medical oncologists nationwide has grown at an alarming rate. From large cancer centers to small clinics, oncologists who diagnose and treat all types of cancers are in higher demand than ever before, especially in rural settings where there's a major physician shortage. Many oncologists enjoy locum tenens jobs because they get to focus primarily on patient care rather than on administrative or management responsibilities, resulting in greater satisfaction for both physicians and patients.
These are just a few of the many healthcare specialties with a wide array of locum tenens options. But keep in mind that what's most important is choosing a healthcare career path that aligns with your long-term goals and personal needs!
Looking for a Locum Tenens Assignment?
Are you looking for a healthcare travel job in one of the specialties discussed above? If you're ready to live the locum life, get in touch with MPLT Healthcare to start exploring locum tenens job openings across the country!