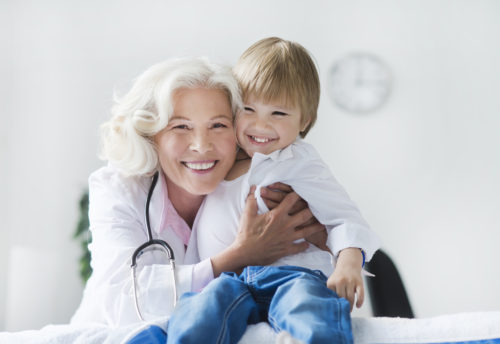 As the healthcare industry continues to evolve, there's no denying the increasing demand for locum tenens physicians across the country. When it comes to shortages at rural facilities, locum tenens physicians can significantly help with filling employment gaps and ensure patient care needs are met. Here are some of the ways in which locum tenens physicians can help rural facilities with staff shortages:
Addressing the needs of the elderly population. As rural areas undergo major population changes, there is an even greater need for locum tenens physicians to fill in the gaps at hospitals and other healthcare facilities. While many younger people leave rural regions for large cities, these small towns still have a significant number of elderly patients, often people who need care for chronic conditions. Locum tenens physicians and advanced practice clinicians help reduce the care shortage by temporarily working in the medical units that need them most. Locum tenens providers may also be of value during a hospital's busier times, such as the holidays or flu season when patient levels may become disproportionate to the number of physicians on staff.
Improving work-life balance among staff. When any medical staff is overworked, they're bound to burn out at some point. Locum tenens physicians can provide the full-time staff at rural facilities with much needed relief by helping them manage patient caseloads and taking on extra shifts. This not only improves job satisfaction of full-time employees, but ultimately enhances quality of patient care. Bringing locum tenens physicians on board alleviates the burden on your permanent staff, allowing for more efficient and effective operation of your facility at large.
Decrease labor costs. For facilities undergoing significant labor costs, hiring locum tenens providers can be a great way to reduce hiring costs. Rather than hire permanent, full-time employees, locum tenens providers can work at your organization for temporary periods. For instance, you may hire a locum tenens physician to take the place of a full-time doctor who is on maternity leave. You'll want to first evaluate your hiring costs and determine opportunities in which bringing a locum tenens physician on board makes the most sense.
As rural facilities experience the growing challenges of maintaining a full-time workforce, locum tenens physicians and advanced practice clinicians can add significant value to the patients served in rural populations. Understanding how locum tenens physicians can help your organization is the first step to improving your patient outcomes!
Ready to grow your locum tenens workforce?
Learn how a staffing partnership with MPLT Healthcare can help you find top-notch talent.