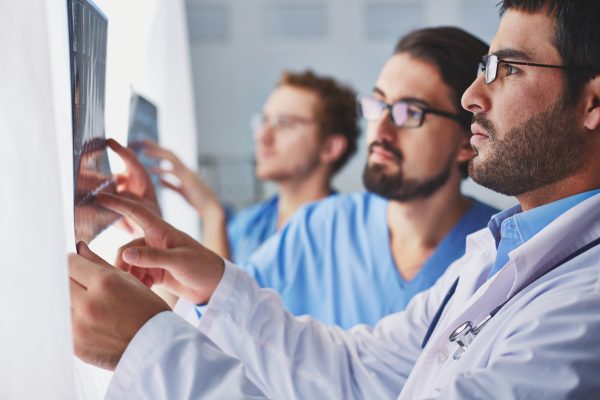 As healthcare facilities across the U.S. struggle to handle surges in patient caseloads, adequate staffing has become a major concern on many levels - especially as the COVID-19 pandemic has presented new and greater =staffing challenges. Fortunately, locum tenens is a staffing option that reduces the negative impact of staffing gaps on facilities while improving their operations and employee relations practices. From more efficient hiring to improved workplace morale, here are some of the reasons why hiring locum tenens providers can help your business:
Timely and effective staffing support
For both small and large healthcare facilities, hiring permanent, full-time staff can be an expensive and lengthy process. Hiring a new full-time physician can easily take more than six months for many reasons (finding the right candidate; extensive interviewing; giving them time to relocate to your location; etc.). Utilizing locum tenens physicians can be one of the best staffing solutions for fulfilling vacant physician roles for interim periods, or most commonly, to provide additional staffing support to your team during different times of the year.
Improved morale and less burnout among existing staff
Whenever a facility loses a physician (especially unexpectedly), existing staff often suffer from picking up the pieces and taking on bigger caseloads. Hiring of locum tenens providers can ensure there are no staffing gaps following the loss of a physician on the team and that there will be no compromise in the quality of patient care. Locum tenens workers provide vital support to current staff, reducing the likelihood of burnout among your physicians so they can continue performing at an optimal level. For example, having a cushion of locum tenens support may allow your full-time physicians the flexibility to take much-needed vacation time, as well as the freedom to pursue professional development opportunities that take them off-site during the workday (such as attending a learning seminar or conference).
An improved bottom line
A facility's bottom line is always a top priority and investing in a locum tenens workforce can greatly reduce time and costs associated with hiring. The ability of locum tenens firms to recruit qualified, credentialed physicians in a short amount of time reduces the need for a lengthy hiring process, ensuring top-quality providers without loss of revenue. In addition to these perks, locum tenens physicians can help your practice maintain caseloads, thereby ensuring the same revenue flow. Patient satisfaction will not need to suffer as appointments and care can continue as normal while staff are out or you search for a permanent staff member.
Ready to experience the power of locum tenens staffing for your organization? Get in touch with MPLT Healthcare and learn how our specialized staffing services can help you get the coverage you need.