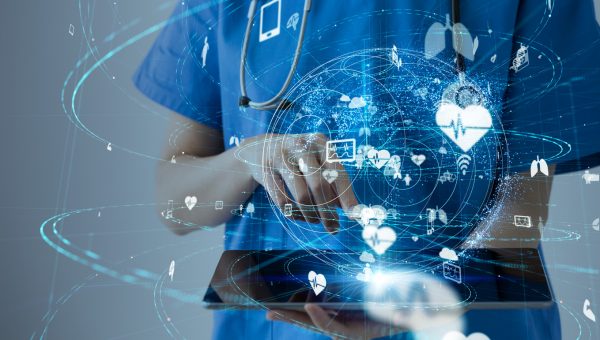 The healthcare landscape is changing at the speed of light, requiring facilities to keep up with increasing demands while combatting a multitude of staffing and financial challenges. In recent years, the locum tenens workforce has enabled healthcare facilities to operate in more productive and cost-efficient ways. Here are some of the many reasons why locum tenens providers are driving the future of healthcare:
Combatting staff burnout and turnover.
As it becomes more difficult to attract and retain top healthcare talent, it's more important than ever that facilities support their current staff and provide a healthy and well-balanced work environment. The addition of locum tenens providers – especially during peak times of the year – can be of tremendous value in ensuring that full-time staff are given the necessary help and resources to properly perform their roles and provide adequate patient care. As a result, facilities experience less turnover, as well as greater retention of the permanent providers on their team.
More patient-centered care.
As staffing demands continue to increase at healthcare facilities across the country – and as the patient experience remains paramount to providing excellent healthcare - locum tenens providers can be a major asset in fostering patient-centered care environments. Locum tenens providers relieve full-time staff of many burdens, supporting the tasks and responsibilities of medical teams and allowing permanent providers to spend more time with their patients. When medical teams can function at their most optimal levels, patients experience better quality care and services across the board.
Reducing staffing costs.
With staffing costs being one of the greatest expenses for healthcare facilities of all kinds, locum tenens providers can provide significant cost-saving benefits for all types of employers, from small clinics to large hospitals. Hiring locum tenens providers allows facilities to fulfill short-term hiring needs without making the investment that comes with offering full-time salaries and benefits for additional permanent staff. Employing a locum tenens workforce can also eliminate many costs associated with the hiring process, such as interviewing, onboarding, and performing background checks.
As the healthcare industry continues to undergo changes, it's expected that locum tenens hiring strategies will remain at the forefront of the latest trends and developments.
Need to Hire Locum Tenens Providers?
At MPLT Healthcare, we offer proven staffing solutions to help your facility succeed. Get in touch with us today to learn how our recruiting team can help you find the best locum tenens talent on the market.