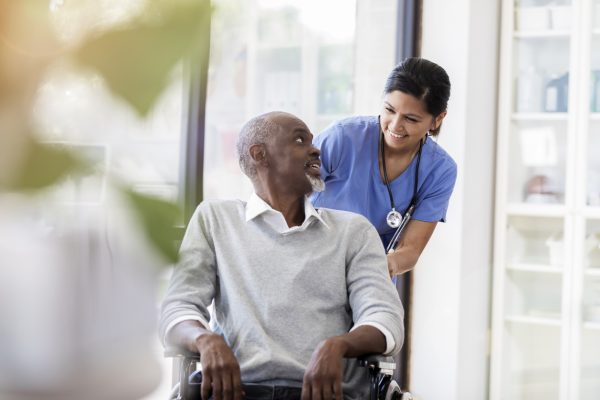 Is your healthcare facility making patient retention a greater priority this year? As staffing needs become greater with rising patient demands, locum tenens providers can dramatically improve the trajectory of patient care. Here are some of the ways in which using locum tenens providers can directly benefit patient retention at your healthcare organization:
Better quality care.
When full-time physicians quit or need time off from work unexpectedly, locum tenens staff play a vital role in supporting medical offices and keeping the continuity of patient care strong. Locum tenens providers often deliver coverage for short-term absences or vacancies, ensuring that patient care is not compromised and allowing existing appointments to run as scheduled.
Valuable perspectives.
The addition of locum tenens staff to your team can bring valuable new perspectives that enhance patient care. Even though locum tenens providers are temporary, they can infuse fresh ways of thinking, contributing their expertise and knowledge in a way that improves how your healthcare facility functions. Because of their wealth of experience working in various medical settings, locum tenens providers can expose your current staff to new approaches or techniques that improve patient care, serving as an asset to your patient population and facility at large.
Improved patient relationships.
When patients feel the level of attention they receive from their medical team is top-quality, they will naturally be more connected to their healthcare providers. This strengthens patient relationships, allowing them to receive the proper care required for their specific medical conditions. Filling staffing gaps with locum tenens providers ensures that patients consistently receive adequate care and feel comfortable with their treatments.
These are just a few of the reasons why locum tenens providers can improve patient retention at your healthcare facility while enhancing the overall environment. Over time, increased patient satisfaction and an elevated "patient experience" will reap many benefits for your entire staff and organization.
Are You Looking to Hire New Locum Tenens Providers?
Are you seeking locum tenens staffing services for your healthcare facility? Contact MPLT Healthcare to learn how partnering with our locum tenens staffing firm can improve your patient retention outcomes!