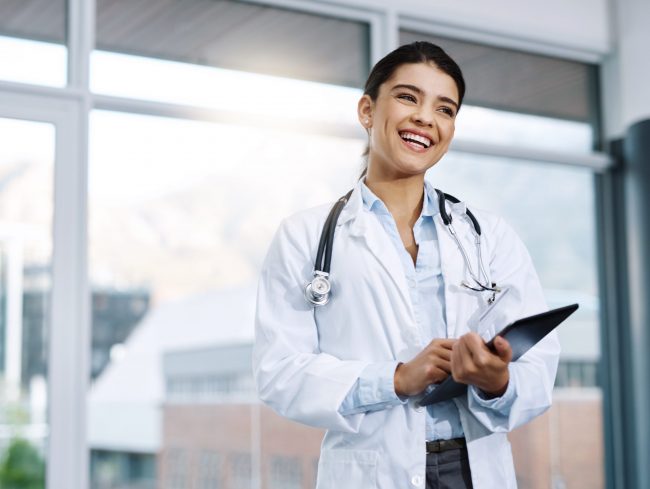 Are you ready to grow your locum tenens career this year? With the locum tenens field offering countless career options and opportunities, the new year is a great time to explore different jobs and reach your greatest potential as a healthcare provider. Here are some tips for how to leverage your locum tenens journey in 2023:
Re-evaluate your career goals.
As a locum tenens provider, it's important to regularly evaluate your career goals and consider what you're hoping to achieve during your locum tenens career. Whether you're seeking a better work-life balance, more professional experience, or additional income, re-evaluating your goals will help you to establish a plan for your locum tenens career in the new year. This will put you on the path to greater success as a healthcare provider for years to come.
Adopt an open mind.
Sometimes a locum tenens journey can be filled with unexpected ups and downs. As a locum tenens provider, adopting an open mind can expand your horizons and expose you to locum tenens job opportunities that further propel your professional growth in the healthcare field. From exploring new travel destinations to experiencing different types of healthcare facilities, being flexible and willing to pursue a variety of locum tenens jobs can be instrumental in your career success as a locum tenens provider.
Work with a locum tenens staffing agency.
If you're looking for new locum tenens opportunities, the best place to start is with a specialized locum tenens recruiting agency. Locum tenens recruiters can work closely with you on finding jobs that align with both your personal and professional interests and specified criteria – including, but not limited to your preferred location, facility type, medical specialty, assignment duration, and salary expectations. With a trusted locum tenens staffing agency by your side, you'll feel more confident in securing assignments that are the best fit for you.
By following these tips, you'll set the stage for a productive and successful new year in the locum tenens field.
Are You Ready to Live the Locum Life?
Are you a locum tenens provider who's ready for a career boost? Get in touch with MPLT Healthcare to learn more about how we can help you discover new locum tenens jobs!