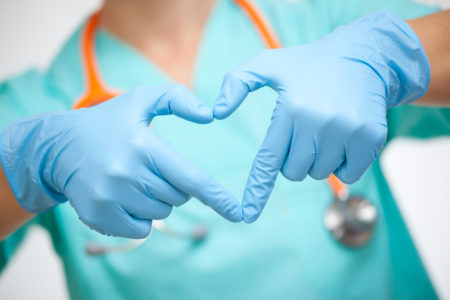 As healthcare organizations continue to grow and meet increasing patient demands, nurse practitioners are expected to work hectic schedules offering very little time off. Whether you're a recent graduate or a seasoned nurse practitioner, locum tenens may be a career avenue you have yet to explore. Filled with adventure and professional advancement, locum tenens work can offer you enormous freedom and flexibility, while proving to be an extremely rewarding experience.
If you're a nurse practitioner seeking a greater work-life balance, here are some of the top reasons it's time to embrace a locum tenens career:
Diversified professional experience. Any permanent, full-time job can become stale overtime. With locum tenens work, your year will be filled with several types of assignments, all with a change of scenery. Many nurse practitioners enjoy the opportunity to gain experience in many healthcare environments, in which they can learn from a variety of different professionals at medical institutions across the country. This broad range of locum tenens experience also helps nurse practitioners gain a competitive advantage when applying for permanent roles.
Travel the country. Many people have dreams of traveling the country but have jobs (and budgets) that hold them back. With a locum tenens career, you'll have endless opportunities to explore new towns and cities while still earning competitive pay and benefits. The best part is you get to choose where you want to work. Whether you're craving a large city or a small rural town, locum tenens jobs afford you the opportunity to plan your travels according to your own interests.
Scheduling flexibility. Perhaps what's most gratifying about locum tenens work is the ability to control your own schedule. Rather than report to a full-time job every day, locum tenens pros can choose where and what type of shifts they'd like to work. This freedom allows for a positive work-life balance and the option to take assignments only during certain parts of the year, such as spring or summer. Additionally, locum tenens pros can also opt to take time off whenever it suits them, such as an extended five-week vacation or a couple weeks to spend with family at home.
Ready to embark on your locum tenens career?
Get in touch with the team at MPLT Healthcare (formerly MedPartners Locum Tenens) and get started today!