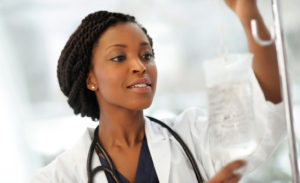 As an advanced practice clinician, you have many opportunities open to you. With locum tenens work, you will have even more!
A Chance to Travel – or Stay Close to Home
Locum tenens jobs offer a wide variety of opportunities across the country for both nurse practitioners and physician assistants. It's a great chance to travel to exciting new locations and experience new places, all while furthering your career. Many clinicians find the chance to travel both exhilarating and practical since locum tenens jobs allow them to keep earning money while experiencing many different cities and settings.
Use the chance to explore a new city, gain new experience, or perhaps to visit family – the choice is yours. On the other hand, you can also do locum tenens work right in your own hometown! Both options are great choices for NPs and PAs looking to enhance their careers.
Finding Work/Life Balance
Alongside the travel perks, locum tenens nurse practitioners and physician assistants enjoy the work/life balance that comes along with getting to choose your own schedule. That's right, locum tenens jobs allow you to choose both when and where you want to work! Whether you are looking to earn income on the side or you want to make locum tenens the focus of your career, both NPs and PAs find the flexibility of locum tenens jobs quite appealing.
Another perk for locum tenens advanced practice clinicians is that you will find yourself with fewer administrative duties, allowing you to focus on patient-centered care. This can be a refreshing alternative to traditional practice.
Control Your Career
As a locum tenens physician assistant or nurse practitioner, you will have more control over the direction you want to take your career. Since you can choose which locations to go to and which jobs to take, you'll be able to tailor your career to gain the kind of experience you want most. As a locum tenens professional, you will also have the chance to network with other clinicians from around the country, growing your personal connections with others in the field.
In addition to these benefits, you will also be exposed to many different clinical settings, technologies, and different patients from diverse walks of life. This type of experience is invaluable and there is no better way to get it than on your own schedule – by taking the locum tenens jobs that truly interest you.
Ready to get started?
If you are a nurse practitioner or physician assistant interested in locum tenens work, apply today!