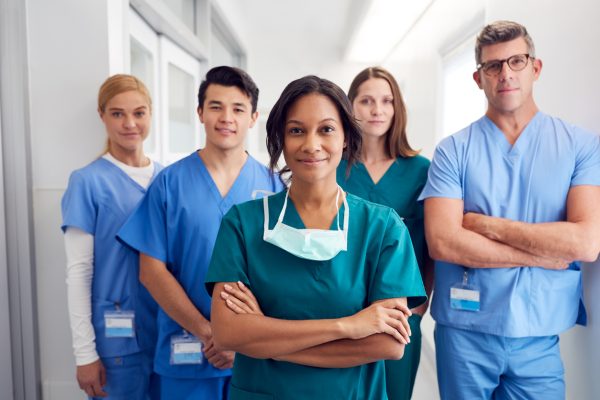 Are you seeking a stable career in the healthcare field? With many career options to choose from, you may be overwhelmed by which path to pursue. As facilities continue to have high staffing demands, nurse practitioners (NPs) and certified registered nurse anesthetists (CRNAs) are two of the fastest-growing positions in healthcare. Here's why the projected career outlook for NPs and CRNAs is so strong:  
Competitive salaries. 
If salary is your top focus, NPs and CRNAs make some of the most competitive salaries in the healthcare field. According to the U.S. Bureau of Labor Statistics, both positions exceed $100,000 in average salaries, and employment for NPs and CRNAs is projected to grow 45 percent through 2030. NPs and CRNAs are also highly marketable in the locum tenens field. They have high earning potential and many employment options in terms of location, shift schedule, and facility preference.
Widespread opportunities and growth.
With demand for various positions in healthcare continually rising, the need for nurse practitioners and certified registered nurse anesthetists continues to increase. There are growing opportunities for NPs and CRNAs in all types of healthcare facilities, including small clinics, physician offices, and large healthcare systems. The growing demand is due to many factors, including increased need for preventative care and healthcare services for the elderly population, as well as increased opportunities for NPs and CRNAs to compensate for physician shortages. The multitude of NP and CRNA opportunities across the country make these appealing areas of healthcare for individuals who want a wide degree of options.
Employment stability.
In addition to competitive pay and a wide array of opportunities, there is employment stability for both NPs and CRNAs. With an aging population, it's expected that facilities will need to hire more NPs and CRNAs to treat a growing number of complex acute and chronic conditions. This will result in higher pay and growth in these fields, especially as life expectancy goes up and patient volume increases.
As the long-term future of the U.S. healthcare industry still remains unknown, it's safe to say there will continue to be an increasing demand for talented NPs and CRNAs to fill critical roles at facilities across the country.
Are you looking for NP or CRNA opportunities?
Learn how MPLT Healthcare can connect you with locum tenens NP and CRNA positions that match your qualifications and career goals.