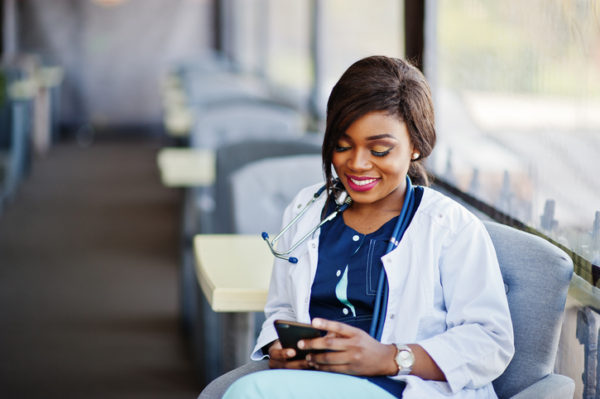 Staying on top of professional development on the road can be a challenge for many healthcare professionals who are constantly on a new assignment. Traveling to a new city each month can prevent locum tenens workers from attending industry events or partaking in educational programs. Fortunately, podcasts are a great outlet for locum tenens professionals who wish to keep up with the latest healthcare trends and developments on the road. Here are a few of the best podcasts for locum tenens workers:
Amateur Traveler Podcast. If you're new to the locum tenens scene, you'll want to make this one of your top podcasts! Hosted by world traveler Chris Christensen, the podcast allows listeners to delve into his extensive travels and learn about what they can explore in each new city. Both inspiring and informative, this podcast is perfect for locum tenens physicians who are excited to embark on their travel career and discover everything their new cities have to offer. Find it here.
Ted Talks Health. As part of the renowned Ted Talks series, Ted Talks Health focuses on all the latest developments in the healthcare industry in typical Ted Talks style. Covering a wide range of health and wellness topics in the form of anecdotes and stories, locum tenens physicians in all areas of healthcare can enjoy hearing about medical breakthroughs from doctors and researchers around the world. From ground-breaking research to personal life lessons, Ted Talks Health is one of the best ways to gather new information in a fun and engaging format. Listen here.
ERcast. For locum tenens physicians who work in ER, this podcast is one to keep on the radar. ERcast digs deep into all aspects of ER, from best practices to the crazy, fast-paced nature of the job. Featuring perspectives from all types of healthcare professionals, this podcast sheds light on a variety of timely topics, recent findings and developments in the ER world. Check it out here.
With these podcasts and many others, you don't have to put your professional development on hold during your travels. Listening to a podcast even just one hour a week can help to expand your knowledge base and learn from the most accomplished healthcare professionals across the country.
Ready for a new locum tenens job?
Start exploring opportunities today with MPLT Healthcare!