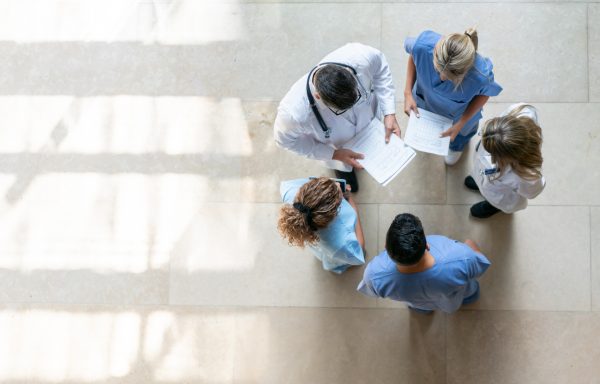 Once you have decided to utilize locum tenens clinicians to cover staff shortages, how can you best prepare for them? Since these staff members will be temporary, there are some things that will be different from someone you expect to have on the team long term, but in many ways, you will simply treat them as you would any new team member. Here are some things to keep in mind as you prepare for your locum tenens staff to come on board.
Credentialing is key. This is one item that you can usually work on ahead of time, though there are sometimes emergency coverage situations that are a bit trickier. Your locum tenens physicians or advanced practice clinicians will know that they need to get credentialed – as will any locum tenens staffing partner – and will be ready to work with you to get the items your staff needs. For example, at MPLT Healthcare, we have a dedicated team of experienced credentialing staff who are ready to get this process going as soon as possible. This can make it much easier to process all of the paperwork, vaccination documentation, background checks, references, and other necessities before your locum tenens provider starts work.
Orient your new hire. Just as you would prepare a new permanent staff member once they are on-site, it's important to take time to orient your locum tenens providers and help them get to know your facility. While they may know a little about your facility and team from the interview process, it is extremely helpful to give them a formal tour, introduce relevant staff members, and help them feel at home in your facility. While many hospitals have a general orientation class that all new hires attend, a personalized tour of the facility and the unit your provider will be working on is helpful as well. Orientation and introductions can help set your provider up for success with your team, so taking a little time to make them feel comfortable can go a long way. In addition, it is very helpful to have a well-organized packet of information ready for your new hire so they can quickly look up phone numbers, names, IT credentials, etc. while they are getting used to your facility's way of life.
Give your ongoing support. It's important that your locum tenens providers continue to feel supported in their roles at your facility, just as you would want your permanent staff to feel at home. Making sure to include your locum providers in important meetings as well as in the fun side of your facility can go a long way toward integrating them into your team and promoting harmony among your staff. It's also important to check in with your locum tenens staff now and then to see how things are going and to find out if there are ways to improve the process. All of this can go a long way toward making your locum provider's tenure at your facility a positive experience.
Need to find the right locum tenens staff for your facility?
If you are looking for coverage, MPLT Healthcare is here to help. Get in touch right away to let us know more about your coverage needs so we can match you with our quality providers.