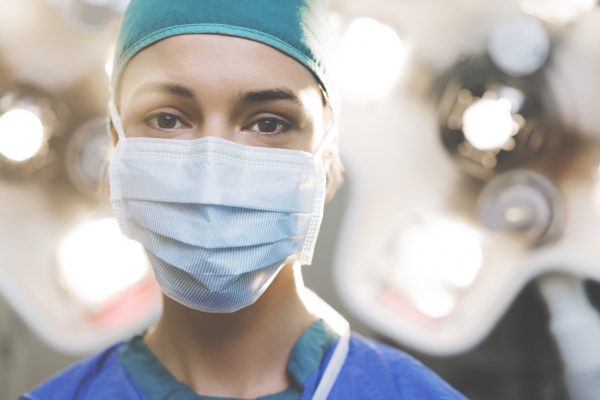 It's a new year, but if your healthcare job is putting you in a constant state of stress, you may not be feeling very refreshed and motivated. If you've been unsatisfied in your current position for a while, it may be in your best interest to explore how locum tenens work can improve your quality of life, both professionally and personally. In many cases, locum tenens work is a great alternative to a full-time healthcare position since you can still earn premium pay, but with a flexible schedule. Here are some signs it's time to move on from your position and consider embarking on a locum tenens career path:
You
're
 being 
pulled in too many different directions
If you've begun to feel overwhelmed with growing demands in your current position, there's a good chance you're going to experience a total burnout at some point in the near future. From mandatory overtime to understaffed medical units, there are many reasons why healthcare professionals have become exhausted in their current employment – not to mention all the problems COVID has exacerbated. Before you crash too hard, consider cutting your losses and find employment that allows you to focus on one assignment at a time. Many providers have found themselves faced with conflicting demands on the job, which could be compromising performance and the ability to deliver top-quality care. Locum tenens work can offer a way out of this cycle because you will be the one to dictate your schedule.
You feel stunted in your career
One of the biggest red flags that it's time to quit is a feeling of being stunted. Failing to progress in your current position is a major indicator that it's is limiting your growth, which can derail you from achieving higher positions, doing work that interests you, and increased pay moving forward. Pursuing a locum tenens career can significantly help your professional growth trajectory, exposing you to a variety of new healthcare environments and giving you the opportunity to gain new experience and skills. If your goal is to eventually obtain another permanent position, remember that employers often strongly consider locum tenens workers for future full-time positions since they will be familiar with your work, culture fit, etc. Making connections with a variety of new employers through locum tenens work can be one of the most transformative steps you can take to advance your healthcare career.
Your health is being 
negatively 
affected
A job that's detrimental to your health can wreak havoc not just on you personally, but on your professional life. If your health has been affected by long, treacherous hours or a grueling situation caused by understaffing, this is a clear sign your job is headed in the wrong direction. Locum tenens work gives you the ability to take control of your schedule, allowing you to better manage personal commitments with your professional responsibilities. Over time, many locum tenens providers report experiencing better physical and mental health, as well as more meaning in their day-to-day work caring for patients in various medical settings. With more control over your schedule, you will be able to recuperate as needed and have time for the things you love outside of work too.
While you may be nervous at first about making the departure from your full-time job, taking action with the tips above sooner rather than later will help you better your career and pay off in dividends in the long run.
Live the locum life
Get your locum tenens career started with MPLT Healthcare and let us connect you with  your choice of locum tenens jobs across the country.