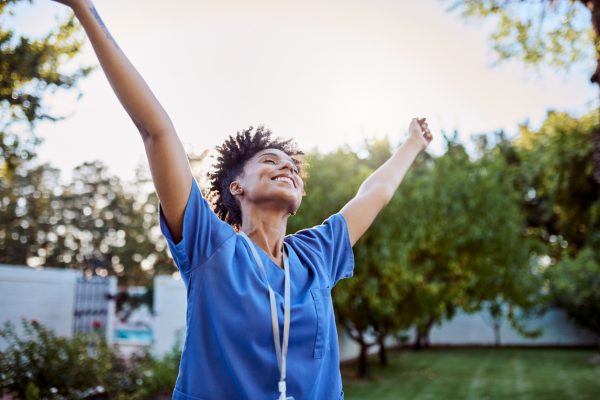 Are you aching for a healthcare job that affords a better work-life balance? With many medical jobs being extremely fast-paced and stressful, the locum tenens life offers an entirely new type of experience. Locum tenens jobs can provide a much needed break from the typical demands of full-time employment, often being a welcome change for providers looking to improve their self-care routine. Here are some of the reasons why pursuing locum tenens work can help to reduce burnout and create a more positive work-life balance:
Greater job satisfaction.
If you're sick and tired of your current workplace culture, exploring the locum life may be just what you need! As you transition to a new assignment every few months, you'll be relieved of the burden of working with the same colleagues on a regular basis. This can be refreshing for physicians who want to focus primarily on their practice and providing top-quality patient care, rather than on dealing with unnecessary drama or workplace conflicts that can be distracting from the bottom line.
Scheduling control.
One of the most notable aspects of locum tenens work is the ability to control when and where you take on assignments. Whether you prefer to work on a seasonal basis or wish to take on consecutive assignments all year round, there are locum tenens employment options for every preference. This flexibility allows you to base your work schedule around your personal life and family obligations, such as kids' vacations or continuing education programs.
Lucrative pay.
In many instances, locum tenens jobs pay more than permanent positions due to the high demand for coverage, especially during the busiest times of the year. As facilities struggle to fill staffing needs amidst the ongoing physician shortage, locum tenens providers can earn significant salaries, especially those who work in very specialized areas of medicine. With the ability to earn a comfortable salary, you won't have to work overtime or take on more shifts than you can handle – leaving you with more time to focus on yourself!
Ready to Live the Locum Life?
If you're interested in locum tenens work, look no further than MPLT Healthcare! Our teams of specialized recruiters are ready to assist you in finding locum tenens opportunities that will improve your life both personally and professionally.