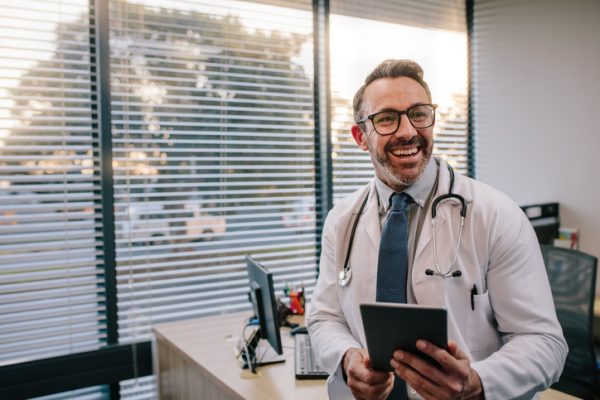 Are you a physician seeking new opportunities to enhance your career? As we get into the swing of things in 2022, the demand for locum tenens providers continues to grow dramatically. From competitive pay to improved work-life balance, locum tenens can be a great avenue for physicians in all areas of medicine. As you get your locum tenens career started, here are some key things to consider:
Explore a multitude of opportunities.
There continues to be a wide range of locum tenens opportunities in all types of facilities and in all regions across the U.S. From large cities to rural areas, you'll have many different assignment options as a locum tenens physician. Locum tenens providers are also needed in a variety of medical settings, including small clinics, urgent care facilities and large hospitals. Identifying and understanding the breadth of locum tenens opportunities available will be key to taking advantage of jobs that are both professionally and personally fulfilling to you.
Consider work-life integration.
When you opt for locum tenens, you'll be shaping an entirely new lifestyle for yourself. Understanding the role locum tenens will play in your personal life is essential to making this flexible career path work for you. For example, some physicians opt to take locum tenens assignments only during the summer months when they can travel with their families. Others may choose to work only during holiday time to earn an additional income along with their full-time job. Some providers make a career out of taking on only locum tenens assignments, enjoying the variety the locum tenens lifestyle offers. Depending on your interests, you can work in a locum tenens capacity that fits with your scheduling preferences and career goals.
Work with a locum tenens agency.
One of the most impactful things you can do to launch a successful locum tenens career is to work with a trusted locum tenens agency. Utilizing the services of a locum tenens staffing firm like MPLT Healthcare will help you find locum tenens assignments that match your qualifications, allowing you to advance your professional goals and work in the locations and areas of medicine that appeal most to you. Most importantly, by working closely with a specialized locum tenens recruiter, you'll receive guidance during the entire process – from applications and interviews to contract negotiations, credentialing, and onboarding procedures.
As an aspiring locum tenens provider, fully educating yourself about the field and enlisting the help of an experienced locum tenens staffing firm is the first step to embarking on a successful career. As you get acclimated with your options, you'll be well on your way to exciting new opportunities!