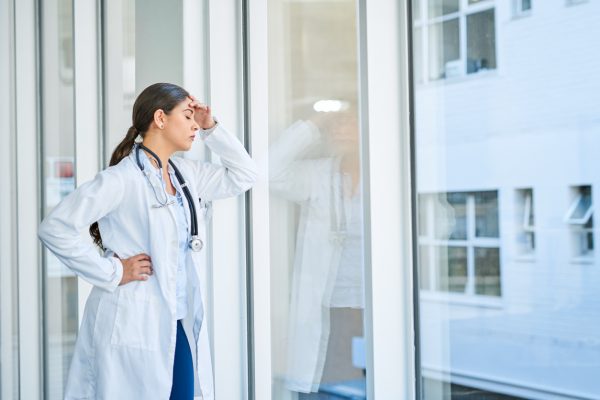 If you're a healthcare provider, you know firsthand just how stressful it can be balancing a multitude of ongoing patient needs with your personal life. Luckily, locum tenens work can enable you to be more proactive about reducing stress and managing your time. Check out these stress relief tips to help you navigate the ongoing challenges of locum tenens work:
Invest in yourself.
Believe it or not, investing in yourself can boost your confidence and give you a greater sense of accomplishment throughout your locum tenens journey and beyond. By taking advantage of professional development opportunities that allow you to sharpen your skills and expand your credentials, you'll feel more confident at work and more equipped to take on a broader span of locum tenens assignments and practice settings.
Take control of your schedule.
While locum tenens work offers the unique flexibility of choosing your own shifts, it can be easy to bite off more than you can chew when it comes to scheduling assignments. Before accepting a locum tenens assignment, it's important to assess whether the job will work with your personal commitments and family obligations. Because your personal circumstances may change throughout the year, you may need to adjust your work schedule based on your work-life balance needs. This practice will ultimately reduce your stress levels and leave you feeling more in control of not only your professional life, but also your personal life.
Make time for yourself.
Though it may sound cliché, you can't take care of others unless you take care of yourself first. From proper nutrition to sufficient exercise, making your physical and mental health a top priority will ensure that you're able to perform at the highest level as you take on locum tenens assignments. Not only will prioritizing your personal health allow you to feel your best, but it'll also allow you to provide optimal care to your patients, making your locum tenens work more rewarding in the long run.
By incorporating these stress relief tips into your daily routine, you'll feel more empowered all while achieving a higher quality of life both at work and at home.
Looking for a New Locum Tenens Job?
If you're ready to get your healthcare career on the right track this year, MPLT Healthcare is here to help! We look forward to connecting you with many exciting locum tenens jobs across the country. Get in touch with us today to learn more!