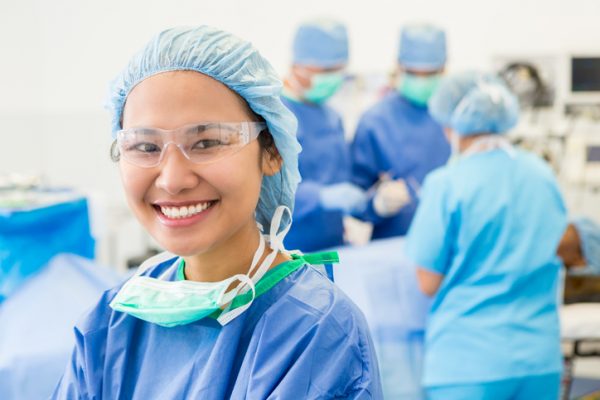 Has your healthcare facility's staff undergone significant changes since the start of the COVID-19 pandemic? The healthcare workforce has been going nonstop since COVID hit the U.S., including locum tenens providers. Between traveling to meet staffing demands across the country, to long, treacherous shifts, locum tenens providers have been putting in a great deal of work alongside permanent staff members. As an employer, there are decisions you can make to improve support for your locum tenens workforce, especially as the pandemic continues to present a multitude of challenges to all healthcare workers.
Here are some practices
to consider moving forward: 
Reduce the risk of burnout
.
Reducing burnout is certainly easier said than done, but to retain staff members, including your locum tenens providers, healthcare facilities must make burnout prevention a top priority for both the sake of their staff as well as the quality of patient care. Burnout can have devastating effects not just on your facility's revenue, but on your providers who will struggle to maintain their own health while keeping up with overbearing demands on the job. To prevent burnout, be proactive in hiring an ample number of locum tenens providers to supplement your perm staff, rather than just a few to carry the load. Don't forget, it's not just your permanent providers who need support. Bringing on board enough locum tenens providers is key to handling increased patient surges during the pandemic and other census fluctuations.
Increase safety measures
.
Just as you're focusing on the safety of patients, it's equally critical to focus on the health and safety of your healthcare team. By taking extra precautions within your organization, you can ensure that providers will be comfortable working in your facility or practice, even when caring for COVID-19 patients. Some important safety measures to implement may include mandatory screening questions for every provider who goes on assignment as well as additional screenings for physicians who have traveled in the last 30 days and may have had potential exposure to the virus. Other safety measures can include providing health and safety training for providers, as well as requiring PPE and proper sanitation protocols for all staff. Including your locum tenens providers in these measures will ensure that all staff are up to date on the latest protocols so they can work together smoothly.
Focus on 
enhancing 
organizational culture
.
It's important to remember that organizational culture doesn't just impact your permanent staff, but also locum tenens providers. Evaluating what cultural changes can be made to better support your entire medical team is key to creating a healthier, safer and more productive atmosphere for every employee – whether they are permanent or short-term. Building a resilient culture that is committed to supporting the professional and personal needs of every individual – including locum tenens providers – is key for helping your team collaboratively overcome the many obstacles that come with the COVID-19 crisis.
Integrating the practices above within your management policies will demonstrate to both your permanent staff and your locum tenens providers that you care about their well-being and value their contributions to your facility.
Need coverage now?
If you are looking for locum tenens staff to help with your coverage needs, get in touch with MPLT Healthcare to learn about our specialized recruitment services.