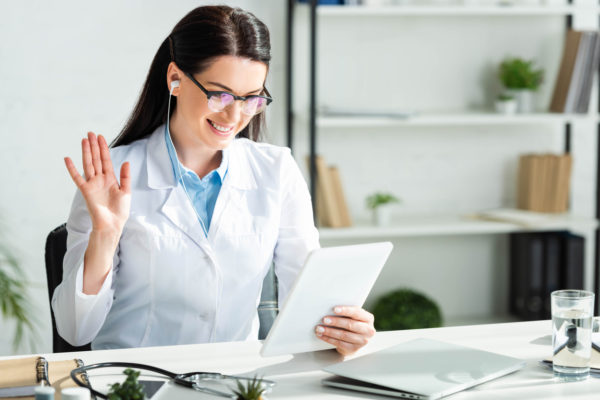 With the COVID-19 pandemic causing the healthcare landscape to shift its practices dramatically, it's fair to say that telemedicine has exploded and will continue to gain traction across the country in the months to come. As many healthcare facilities work to implement a stronger telemedicine framework, there will be an increased need for locum tenens physicians to adapt to this way of delivering patient care.
If 
you're
in the process of 
exploring locum tenens jobs, here are some 
of the 
major benefits of telemedicine opportunities:
Flexibility
.
While locum tenens positions already afford a great deal of flexibility, telemedicine jobs are even more flexible by nature as they do not require you to travel to assignments. Additionally, telemedicine assignments offer a greater degree of scheduling flexibility, as many locum tenens physicians opt to work on weekends or specific times of the year to accommodate other items in their schedules. This type of flexibility is valuable for physicians hoping to make a part-time or supplemental income.
Access to more patients.
With telemedicine, locum tenens physicians are given the unique ability to conduct virtual visits with patients in all parts of the country. The remote nature of telemedicine allows physicians to take on a broader span of locum tenens opportunities, providing greater access to different types of patients – without having to commit to one designated healthcare location for specific periods of time. Furthermore, telemedicine allows locum tenens providers to serve patients in all areas of practice, including urgent care, senior care, stroke, and orthopedics, among dozens of others.    
Improved patient care
.
One of the most notable benefits of practicing telemedicine is the chance to better connect with patients when they need it most. As the COVID-19 pandemic continues to sweep the country (and the world), it's never been more important to play a role in patients' care while keeping them safe within their homes. Locum tenens providers are now able to utilize a variety of telehealth tools to diagnose and treat patients remotely in the most efficient and effective ways. Embracing these new practices gives them a chance to improve the trajectory of patient care during the most uncertain times.  
As you navigate locum tenens assignments during the COVID-19 crisis, you may find that telemedicine jobs prove to be some of the most rewarding and transformative professional experiences for your healthcare career.  
Are you a locum tenens physician interested in telemedicine jobs? Get in touch with MPLT Healthcare and explore new opportunities with our team!