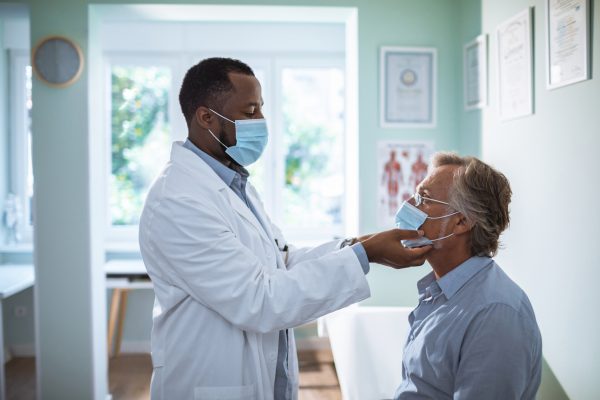 Are you a physician assistant hoping to make yourself more marketable for future healthcare opportunities? To enhance your CV and ultimately increase your earning potential, pursuing travel jobs, or locum tenens assignments, can be a game-changer for both your career and personal growth.
Here's how taking travel PA positions will elevate your experience level:
Exposure to new medical settings
As a locum tenens PA, you'll be expected to acclimate to a variety of medical settings, including large facilities and small clinics, putting your qualifications and skills to use in these different environments. The opportunity to work within different medical units and teams can be an invaluable way to acquire more knowledge and gain new approaches to effective patient care, enhancing your experience. When you interview for new jobs, you'll be able to describe how working with different medical professionals has allowed you to adapt to new healthcare environments and coordinate patient care with others.
More professional development
Through mentorship and on-the-job training and coaching, travel PA jobs make it easy to invest in your professional development. The coworkers you work with could become lifelong contacts and possibly even references as you seek further opportunities in the future. From onsite training to even casual lunches with colleagues, you'll experience enormous professional growth which will carry over into your career on many levels. Developing your professional network and learning new skills from different colleagues you encounter are two ways that locum tenens PA jobs can truly enhance your career.
Exploration of medical specialties
One of the most appealing aspects of travel PA jobs is the ability to explore a multitude of medical specialties during your assignments. If you still haven't determined which area of medicine you'd like to focus on, or you are aiming to move to a different area, travel PA jobs will allow you to apply yourself to a variety of healthcare practices, such as family medicine, emergency medicine, internal medicine, and more. This is a great way to develop your career and gain experience as a PA in new areas. Since these locum tenens assignments are temporary by nature, you have the option to choose a different area and continue to explore until you find your niche.
As your physician assistant career progresses, consider the benefits of travel jobs for the reasons above, among many others. By gaining new experience, you'll position yourself as a more appealing candidate to a broader range of potential employers.
Ready to get started?
If you're interested in learning how you can become a locum tenens physician assistant, get in touch with MPLT Healthcare and discover travel PA jobs that will help you further your career.