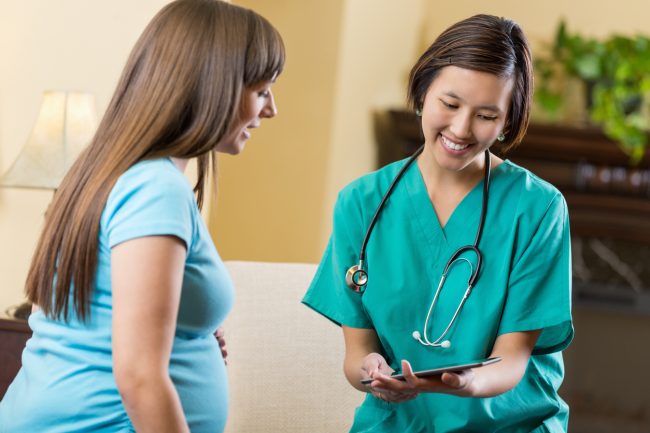 Are you considering different career paths within the healthcare field? In recent years, there's been a rising demand for certified nurse midwives (CNMs) to serve in various capacities at healthcare facilities across the United States. CNMs are registered nurses who hold an additional certification qualifying them as midwives. Because of their in-depth background and expertise, CNMs tend to have wider employment options and greater opportunities to forward their careers in the medical field. Here's what you need to know about the CNM profession:
Education and credentials.
The certified nurse midwife profession requires an array of skills related to medical care and bedside manner. In terms of academic requirements, CNMs must be registered nurses (RNs) in addition to holding a bachelor's degree in nursing (BSN) from an accredited academic institution. To become more marketable within the healthcare field, there are various certification programs that allow CNMs to specialize in different areas such as family planning, pregnancy, childbirth, postpartum support, and newborn care. CNMs can also take their qualifications to new heights by undergoing a postgraduate master's or Doctor of Nursing Practice (DNP) program with a nurse midwifery concentration.
Skills and personality traits.
Like in many healthcare professions, interpersonal abilities are especially important for certified nurse midwives and include strong communication, empathy, emotional intelligence, adaptability, and compassion. CNMs must also be willing to learn how to operate new technology and medical equipment to provide the most efficient and effective patient care. Above all, CNMs must be committed to helping expectant mothers navigate numerous issues and concerns all while providing emotional support, collaborating with other physicians, and educating new patients.
Job responsibilities.
Certified nurse midwives hold a multitude of job responsibilities that may fluctuate on a day to basis in accordance with patient needs. As they provide primary healthcare for expecting mothers, CNMs must diagnose and treat various prenatal and postnatal conditions, provide care for newborns upon birth, assist during cesarean sections, perform patient examinations, prescribe medications, and handle different patient complications as they arise during and after pregnancy. In order to ensure positive outcomes for mothers and newborns, CNMs must have the ability to perform their job with a high degree of knowledge and precision.
Are You a CNM Looking for a New Job Opportunity?
Are you a certified nurse midwife ready to embark on your locum tenens journey? Get in touch with MPLT Healthcare to learn about the many benefits of living the locum life!