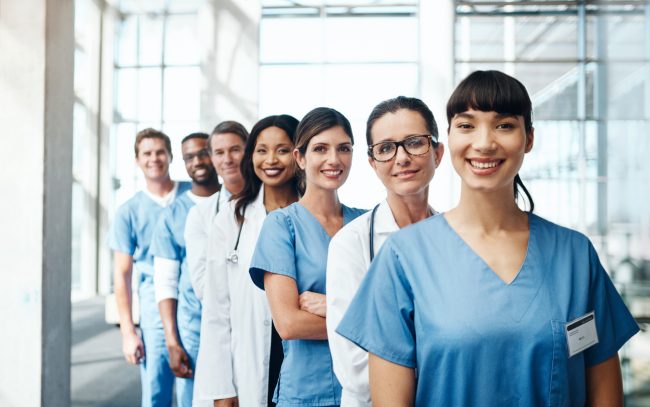 As the demand for healthcare employees in all areas of medicine continues to rise, healthcare facilities are increasingly utilizing locum tenens providers to fill staffing gaps. Over the last several years, locum tenens employees have provided significant support to existing medical teams, assisting with patient care on all levels. Here are some of the reasons why more healthcare facilities are relying on locum tenens providers for coverage:
Preventing provider burnout.
Provider burnout is unfortunately very common in the healthcare field, leading to high staff turnover rates and poor morale within medical settings. Locum tenens providers play a vital role in supporting full-time staff with a variety of patient care needs, especially during peak times of the year. From filling in during the holidays as permanent staff take time off to assisting the most over-burdened medical units such as ER, locum tenens providers help to ease the pressures placed upon full-time staff.
Accelerating the hiring process.
From vetting and interviewing candidates to providing them with training and onboarding, the process of hiring new full-time employees can be quite lengthy. As a streamlined alternative, locum tenens providers can quickly fulfill healthcare staffing needs without the hassle of hiring permanent staff. Locum tenens staffing agencies connect healthcare organizations with trusted providers who have already been thoroughly vetted through an extensive medical credentialing process. This allows healthcare facilities to quickly hire reliable providers when needed without having to wait out the recruitment process.
Providing telemedicine services.
With telemedicine becoming a mainstream form of patient care, facilities need healthcare providers to deliver telehealth services effectively and efficiently. Locum tenens providers who are experienced with utilizing telecommunications technologies are most in-demand for these types of roles, especially during the winter season when patient volume is at its highest. As telemedicine continues to become more prevalent, locum tenens providers will be instrumental in serving patients through virtual platforms.
As the years go on, the need for locum tenens providers across the healthcare landscape is expected to keep rising. Facilities that employ a locum tenens workforce will have the support they need to overcome common hiring and staffing challenges, even during their most hectic times.
Does Your Healthcare Facility Need Locum Tenens Providers?
Is your healthcare facility looking to utilize a locum tenens staffing agency? Contact MPLT Healthcare to learn how a staffing partnership with our firm can assist with a variety of healthcare recruiting services and get you the coverage you need.