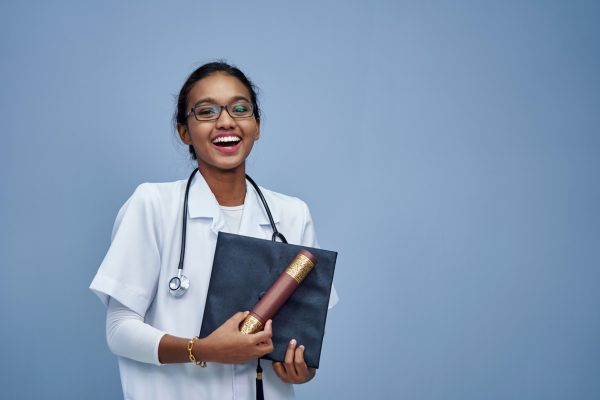 Did you recently graduate from medical or nursing school? As you launch your career, it's important to keep in mind that there are many options within the healthcare field. Whether you're seeking flexible employment or maximum compensation, locum tenens work can provide a wealth of opportunities as you jumpstart your career. Here are some of the reasons why locum tenens employment can be appealing to new graduates:
Career customization.
One of the most compelling aspects of locum tenens work is the ability to customize your career, especially as a new grad. Because there are locum tenens opportunities available within all medical specialties and facilities, providers have full control over the types of positions they pursue. As an emerging healthcare professional, this allows you to create a tailored and unique work experience that aligns with your interests, goals, and aspirations. Through every locum tenens job, you'll be able to acquire new skills and enhance your CV, making you more marketable for future healthcare positions.
Travel opportunities.
There aren't many healthcare jobs that allow you to travel on a regular basis, but locum tenens work is one of the exceptions! As a locum tenens provider, you'll be able to choose where and when you'd like to work. From small rural towns to large urban areas, there are locum tenens job opportunities located in practically every region across the country. The best part is that you may not even have to pay for housing or travel accommodations yourself as a locum tenens provider! This can be an incredible opportunity to earn a living while traveling around the country as a new grad and exploring your career options.
Competitive pay.
Even though locum tenens jobs are not full-time positions, they provide competitive pay, as well as comprehensive benefits, especially as the demand for locum tenens providers continues to increase. With the physician shortage leaving facilities needing coverage now more than ever, locum tenens employers are offering higher pay to attract the best talent. According to Salary.com, the average base salary for locum tenens physicians in the U.S. is $94,083. While pay varies based on experience, recent grads can enjoy a lucrative salary in the locum tenens field.
If you're ready to learn more about locum tenens work, enlisting the guidance of a locum tenens staffing firm can help you secure placements that match your credentials and interests.
Ready to Start Your Career as a Locum Tenens Provider?
Are you a new grad interested in starting off your career with locum tenens work? Contact the team at MPLT Healthcare to start exploring exciting locum tenens openings across the country!