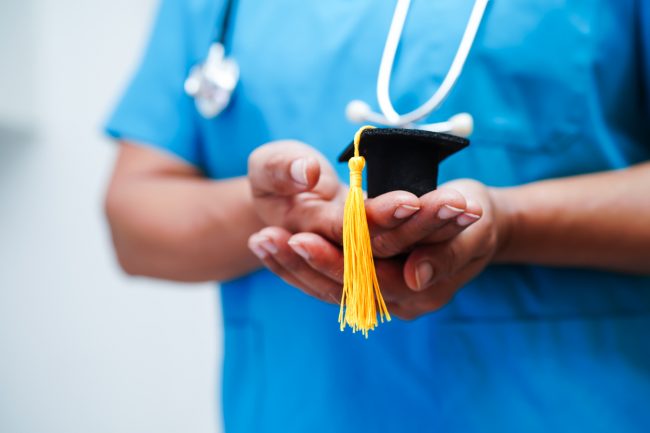 Are you a new graduate who's unsure of what career move to make first? Fortunately, there are numerous opportunities to explore working in the healthcare field that can set the stage for a successful career. Locum tenens work is one avenue that's worth exploring, especially if you're not ready to commit to a full-time position just yet. If you're a new graduate, here are some of the reasons you should consider the locum tenens life:
Experience and exposure.
One of the most unique aspects of locum tenens work is that it provides a depth of exposure to a variety of healthcare facilities and medical disciplines. Recent graduates who are still exploring different medical specialties can benefit from the vast experiences offered by locum tenens jobs. Whether you're already focused on one area of medicine or still considering different specialty options, locum tenens work can help you determine your career focus.
Professional growth.
Locum tenens assignments provide the opportunity to work with a variety of patient populations, which can be instrumental to your career growth as an emerging healthcare professional. You'll have the chance to treat and care for patients with a wide range of medical conditions while working directly under seasoned healthcare professionals – many of whom may become valuable mentors throughout your career! This professional growth can be a great launchpad for your future as a healthcare provider, enhancing your resume and expanding your network early on.
Travel.
 As one of the most appealing benefits of locum tenens work, the ability to travel while working can be ideal for a recent grad who's not ready to settle down in one place just yet. Graduates can opt for locum tenens jobs in various parts of the country, from large urban areas to small rural settings and everything in between. The opportunity to travel while working in the healthcare field truly presents a one-of-a-kind experience for new grads ready to explore the world!
Are You Ready to Live the Locum Life?
Ready to find your first locum tenens job? Get in touch with MPLT Healthcare to discover exciting locum tenens opportunities and learn about the many benefits of living the locum life!