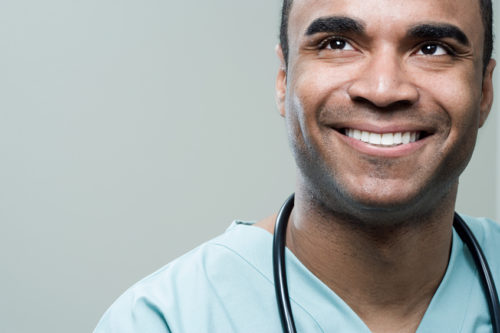 As shortages in the healthcare field continue to rise, physicians at all types of facilities are overworked more now than ever before. Over time, many physicians find themselves making personal sacrifices for the sake of their careers, often neglecting other priorities in their lives. If this sounds like you, taking on locum tenens work can help you strike a better balance between your professional and personal lives. Besides a better work-life balance, these are three top reasons to pursue locum tenens work:
Scheduling flexibility. Locum tenens is one of the few types of healthcare employment that allows a great degree of freedom and flexibility. When it comes to your work schedule, locum tenens employment puts you in the driver's seat, allowing you to choose when and where you'd like to take on assignments. For example, some physicians choose to work in locum tenens jobs year-round, while others opt for assignments only during certain times of year, such as the winter or summer months. Whether you wish to dial down your work schedule to a few months or maintain a full-time schedule traveling to different assignments throughout the year, locum tenens offers many scheduling options that allow you to design your work schedule around your life.
Less stress and burnout. As research continues to show, career-related stress can wreak havoc on many parts of one's life – spurring everything from mental health issues to physical pain. Fortunately, locum tenens assignments may require fewer responsibilities than full-time practices. Unlike full-time providers, locum tenens physicians are freed from the burdens of daily paperwork, meetings, and other administrative responsibilities. Being able to focus solely on your assignment, you'll leave work with far more free time to spend doing things you enjoy. If you've been experiencing high levels of stress in your current job, transitioning into locum tenens work can significantly reduce your stress levels, lessening chances of burnout and improving your overall health.
Supplementary income. If you're hesitant to retire from your practice because you don't want to lose your income, locum tenens is one of the best options for maintaining financial stability while enjoying your golden years. Many physicians of retirement age are pleased to discover that they can continue earning a competitive income while enjoying more leisure time. In fact, the exciting travel opportunities that come along with locum tenens work often allow for easy integration of both work and play as you approach retirement.
Without a doubt, locum tenens jobs can be life-changing, transforming your mental and physical health and well-being. You'll never truly understand the benefits of locum tenens work until you experience it yourself!
Are you a physician looking for a better work-life balance?
Learn how MPLT Healthcare can get your locum tenens career started today.