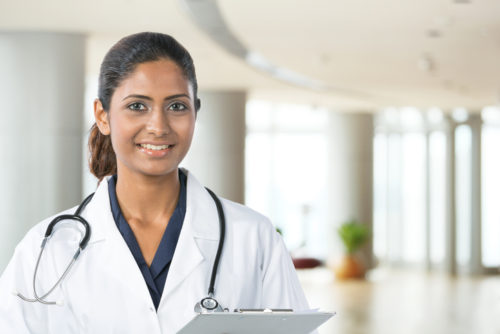 Ready to embark on your locum tenens journey? You may have already discovered that finding a physician staffing partner is your first step to locum tenens success. However, the process of researching locum tenens staffing firms can be overwhelming. Because you'll be relying heavily on your recruiter to place you in assignments, it's important you feel comfortable with your locums staffing partner for many reasons. As you explore your options, here are a few critical questions to ask:
Does your staffing firm represent providers in my specialty?
For an effective staffing partnership, your locum tenens provider should be skilled in placing physicians in your specialty. This is because they will need to fully understand your medical specialty in order to place you in locum tenens assignments that match your qualifications and interests. Furthermore, your agency should have a full understanding of the hiring process of providers in your specialty, as this can vary in different areas of medicine. Having specialized knowledge and experience will allow your staffing partner to make locum tenens placements that are in your best interest because they truly understand your needs and motivations.
Does your staffing firm take care of all the arrangements?
With preparation for locum tenens assignments being very time-intensive, your staffing firm should be involved with handling all the details regarding your assignment – including contract negotiations; transportation arrangements; and housing logistics. While not every staffing firm does it all, ideally, they should be involved with 90 percent of the planning so you can make an efficient transition into your new assignment without unnecessary stress or concerns. At MPLT Healthcare, we offer prepaid travel, transportation and accommodations, as well as paid malpractice insurance to ensure a smooth assignment.
Does your staffing firm facilitate licensing and privileging?
In many cases, taking on locum tenens assignments will involve working in states in which you may not be licensed. A reputable, trusted staffing firm should be able to assist you in the process of obtaining the required state licensure and privileges before your assignment as part of the credentialing process. It's important you seek a staffing firm that has strong alliances with state boards and facilities throughout the country so you can acquire the proper licensure as quickly as possible.
Looking for an experienced locum tenens staffing partner?
Apply today and learn how MPLT Healthcare can connect you to the right opportunities!