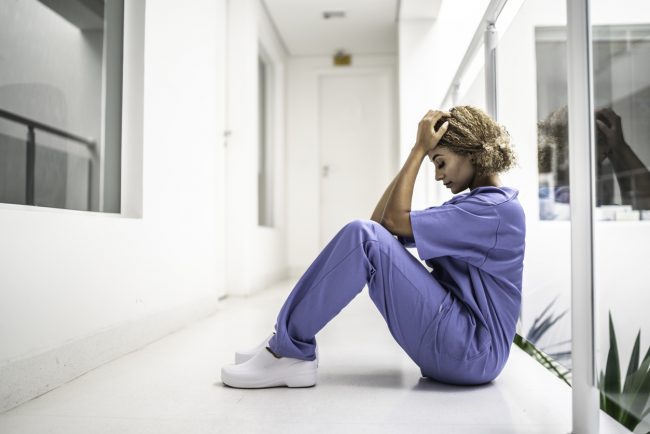 Are you new to the locum tenens field? Educating yourself about the nature of locum tenens work is key for knowing what to expect from this unique career path. While there will always be ups and downs in any career, being aware of common locum tenens mistakes will help you put your best foot forward as a locum tenens provider. Here are three of the most common locum tenens mistakes to avoid:
No malpractice insurance.
Unfortunately, sometimes new locum tenens providers fail to realize the importance of having malpractice insurance. With every locum tenens assignment, it's vital to have a malpractice insurance plan in place in case you're faced with a lawsuit. Many locum tenens agencies like MPLT Healthcare will include malpractice insurance as a benefit of working for the agency, making it a seamless process. However, if you choose to take an assignment on your own, be sure to ask the facility if malpractice insurance is provided.
Lack of adequate skills and experience.
Taking on locum tenens assignments while lacking the proper skillset or experience can be disastrous. Before accepting your first locum tenens job, confirm that you have the proper training and credentials to perform the assignment. Reviewing the job's requirements and responsibilities – and assessing how your qualifications match up – will ensure that you'll be able to meet the healthcare facility's expectations and contribute to their team in a productive and safe way.
Poor attitude.
Bringing a poor attitude to locum tenens assignments is a surefire way to feel miserable. While not every locum tenens job is going to be a perfect experience, your attitude and perspective can often make or break your performance as a locum tenens provider. Going into every assignment with both an open mind and a willingness to learn will enable you to make a positive impression on patients and colleagues alike, building your reputation in the field.
By avoiding these common pitfalls, you'll achieve long-term success throughout your locum tenens career, as well as greater fulfillment and job satisfaction as a healthcare provider!
Ready to Find a Job as a Locum Tenens Provider?
Ready to launch a locum tenens career this year? Get in touch with the locum tenens recruiters at MPLT Healthcare to start living the locum life in 2023!