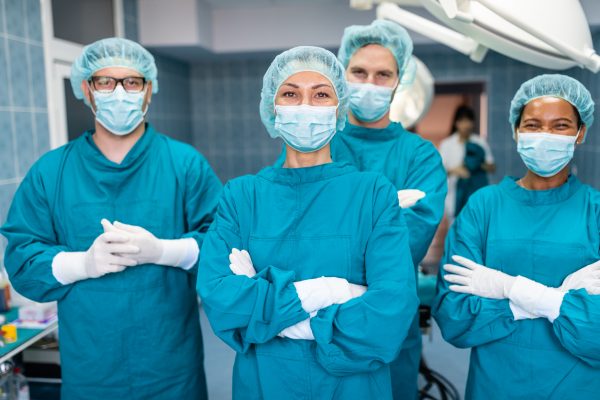 If you are considering hiring locum tenens providers to augment the regular staff at your facility, there are many benefits to consider. For one, building a relationship with a locum tenens agency that you can trust will make it much easier to staff positions in the future – not just locums, but permanent ones as well. Here are some of the ways locum tenens providers could help your facility:
Ensuring Revenue & Care
One of the most important considerations when you are short of staff is how your facility is going to make sure patients can still receive care, also ensuring your revenue. Locum tenens providers are an excellent way to keep things running when you are short-staffed and need someone to provide coverage. This is often especially important in rural areas, where coverage may be needed more frequently or on a long-term basis. Teaming up with a respected locums agency to keep a roster of quality physicians and advanced practice clinicians on rotation is a great way to make sure your facility can still keep up with demand.
Flexibility
Working with a trusted locum tenens agency can open up many staffing options for your facility. Not only can you more easily plan for expected absences such as maternity leave or vacation time, but you will be better prepared to handle the unexpected too. Locum tenens providers can be brought in for short timeframes when needed, or you can plan to have them supplement your staff during seasonal peaks.
Testing Staffing Levels
Another way a facility can utilize locum tenens staff is to test out new staffing configurations. Does it make sense to have more emergency room doctors? Or perhaps you want to see if adding an additional nocturnist is cost efficient? Could adding PAs or NPs help cut patient wait times? Your facility can study the impact these providers have without having to commit to a permanent position right away.
Easing in New Staff
Along the same lines, your facility may be interested in filling a certain position, but may be hesitant to go all in on a candidate without a longer introductory period. Taking a locums-to-perm approach to the position can give both parties the best of both worlds. Your facility has the chance to get to know the provider and see if they mesh well with the team. The provider has the chance to see if they like the facility and want to move to the area in a more permanent capacity. Locums-to-perm is an underutilized approach that can ease the pressure of needing to fill that position while still making sure patients receive the care they need.
Boosting Morale
One of the other benefits of utilizing locum tenens staff is that a properly staffed department is a happy department. Being able to share the workload, take time off as needed, and therefore reduce burnout is essential for a facility's medical staff. Having the structure in place to hire locum tenens staff as needed will stave off burnout and keep things running smoothly.
Looking for locum tenens providers?
We're here to help! Get in touch with MPLT Healthcare today and let us help you get the quality providers you need.