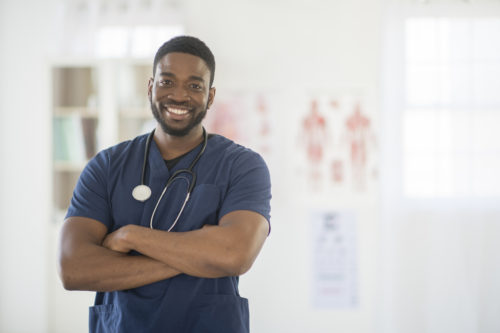 Ready to look for your first locum tenens assignment? First, it's important to understand that choosing the right locum tenens agency can influence not only your job search, but the trajectory of your career. While there are many agencies to choose from across the U.S., you'll want to find one that aligns with your qualifications and career goals. As you embark on your journey, here are some factors to keep in mind when deciding what locum tenens agency is best for you:
Professional reputation. When it comes to your career, working with a trusted, reputable locum tenens agency should be paramount. Locum tenens agencies that belong to NALTO (The National Association of Locum Tenens Organizations) must adhere to the highest standards regarding relationships between clients, physician providers and other locum tenens firms. Agencies that are NALTO members are fully educated on best practices across the locum tenens industry, positioning them to deliver services that are in the best interest of both clients and candidates. That's why making sure your locum tenens partner is a NALTO member is so important.
Process and efficiency. Because every locum tenens agency has a different staffing process, you'll want to compare how different agencies work with candidates. How efficiently an agency operates can depend on many factors – including how it conducts credentialing, as well as how it handles travel arrangements and state licensing.  Asking about an agency's approach to these factors will allow you to get a sense of the agency's level of industry knowledge and expertise, helping you understand how much assistance you'll be given throughout the entire hiring and onboarding process. Finding an agency that prioritizes efficiency and is attentive to your needs as a candidate can make all the difference.
Focus on your specialty. A locum tenens staffing agency that focuses on your specialty is critical for many reasons. First, the agency will understand the details surrounding the exact types of facilities and assignments in your area of expertise, finding opportunities that align directly with your skills, background and interests. Second, an agency that has recruiters who are subject matter experts in your specialty will be best positioned to help you navigate the intricacies associated with your medical area of expertise, helping you throughout the interviewing process.
Are you searching for the perfect locum tenens staffing firm?
Look no further than MPLT Healthcare and let our team connect you with the locums assignments that are best for your career!