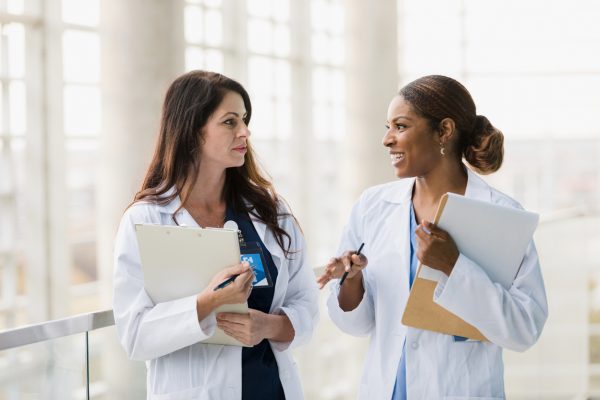 Locum tenens work is undoubtedly filled with much freedom, flexibility, and fulfillment. However, like any field, there are some important ethical guidelines all providers are expected to follow. Whether you're an experienced locum tenens provider or still learning the ropes, refreshing yourself on these ethical guidelines will ensure you know how to deliver excellent healthcare throughout your locum tenens career. Here are three major ethical considerations to keep in mind as a locum tenens provider:
Staffing relationships
If you're an active locum tenens provider, you may work closely with more than one locum tenens staffing agency on securing jobs. However, it's important to remember that locum tenens staffing agencies also share common clients. In the event that you're offered a job at the same facility through more than one agency, you are obligated to accept the job through the first agency that presents you with the opportunity.
Compensation
When considering different locum tenens offers, it's best to never play one healthcare organization against another for negotiation purposes. While you may end up getting higher pay with this tactic (often in the case that the facility has high staffing demand), it's unlikely you will receive other offers from the employer in the future. Additionally, according to NALTO, it is considered a breach of ethics to accept an independent contract job at a facility where you have practiced with a staffing firm within the past two years.
Professional communication
Being vigilant about demonstrating professional communication on every locum tenens job is an essential part of maintaining proper ethical behavior and standards throughout your career. According to the NALTO Code of Ethics, it's vital to avoid making false or misleading statements in any capacity as a locum tenens provider. This includes but is not limited to misrepresenting or omitting material facts, creating unjustified expectations, or making inaccurate comparisons between healthcare providers. Keeping professional communication, honesty, and integrity at the forefront of your locum tenens career will ensure that your ethical standards are up to par.
By keeping these ethical considerations in mind, you'll forge a successful and rewarding locum tenens career that will provide you with many exciting and lucrative opportunities!
Looking For a Career as a Locum Tenens Provider?
Looking for your next locum tenens job? Launch your search with MPLT Healthcare and let us connect you with many exciting locum tenens jobs across the U.S.